EGroupware 19.1 – Your Collaboration Platform
Release of EGroupware Version 19.1 – Version 19.1 now available for all users
Among the new features are above all a messenger, functions to fulfill the GDPR, improved security through two-factor authentication and a clearer design of the user interface. >>Blog Article about EGroupware 19.1
For an update of your EGroupware on premises installation, please read the Installation Instruction, because EGroupware is based on Docker.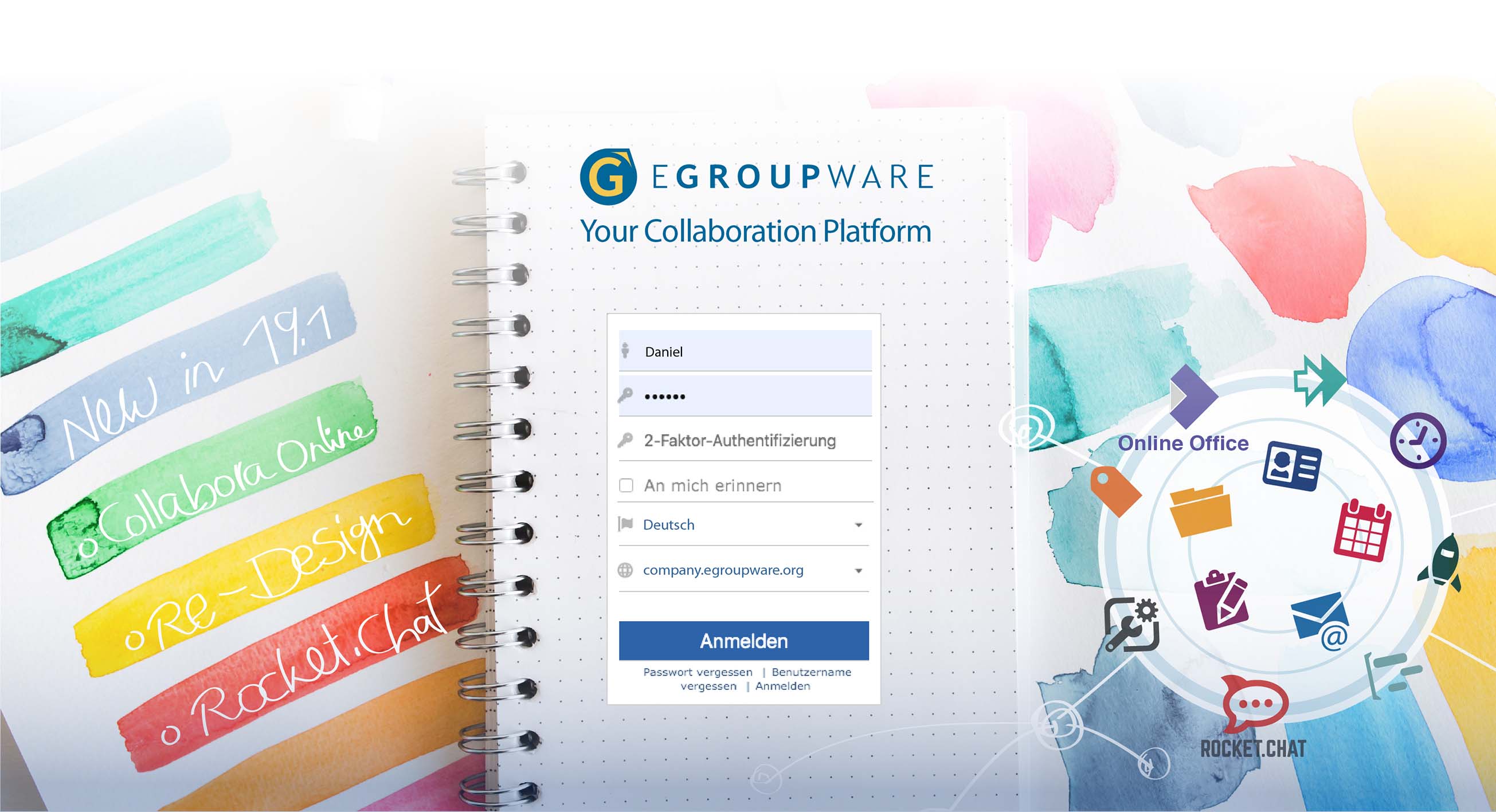 Open Source Communication: Rocket.Chat Messenger
Starting with EGroupware Version 19.1, the Messenger Rocket.Chat is available for all users. Rocket.Chat is your secure and easy-to-use messenger inside of EGroupware. It enables team chats as well as file sharing with colleagues and partners.
Rocket.Chat is – like EGroupware – open source software. The source code is available on GitHub.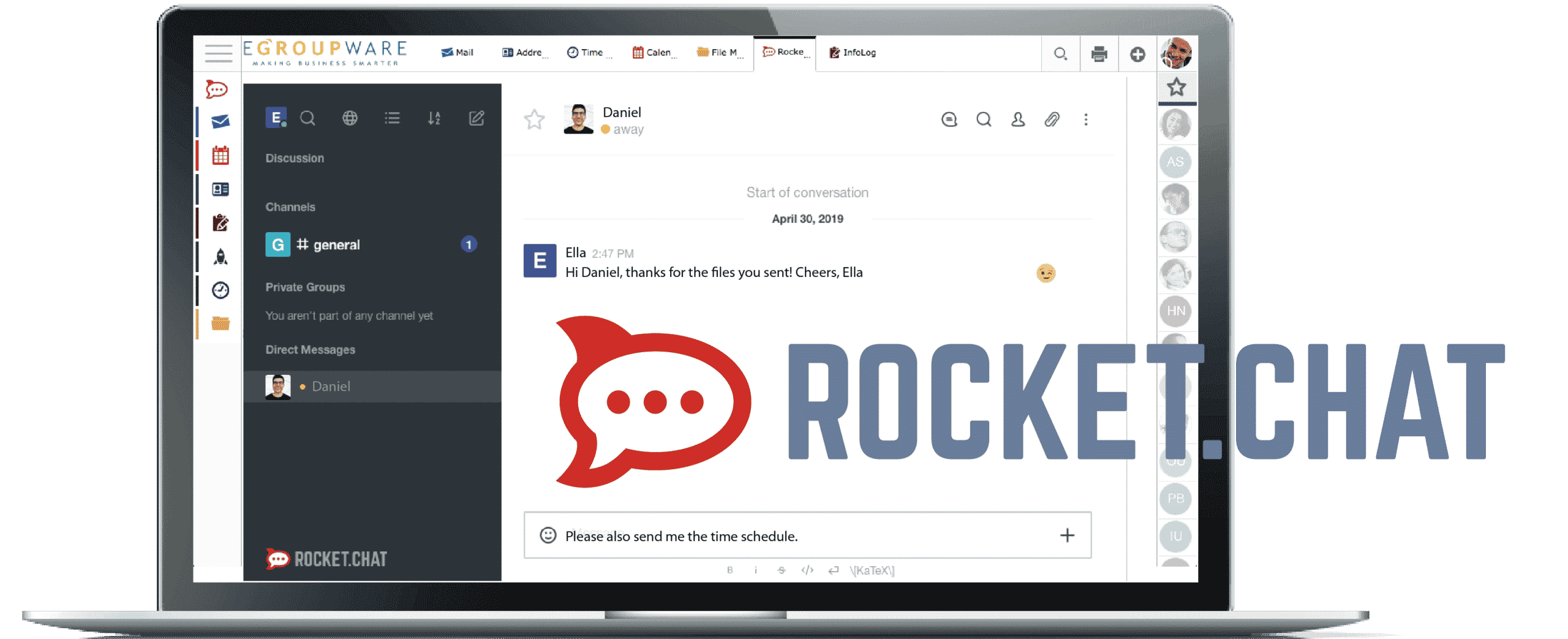 GDPR easy to implement – professional data protection
Your own rules for personal Data:

With the new "Policy App" you create your own rules for single address books since EGroupware Version 19.1.
Which fields are mandatory? Who in the company is authorised to access which information? Who is allowed to read the private phone numbers of the contacts? The new policies manage all those regulations.

Useful detail: All rules can be printed.

The "Policy App" is a charged feature and only available as a part of the EGroupware EPL (Enterprise Line).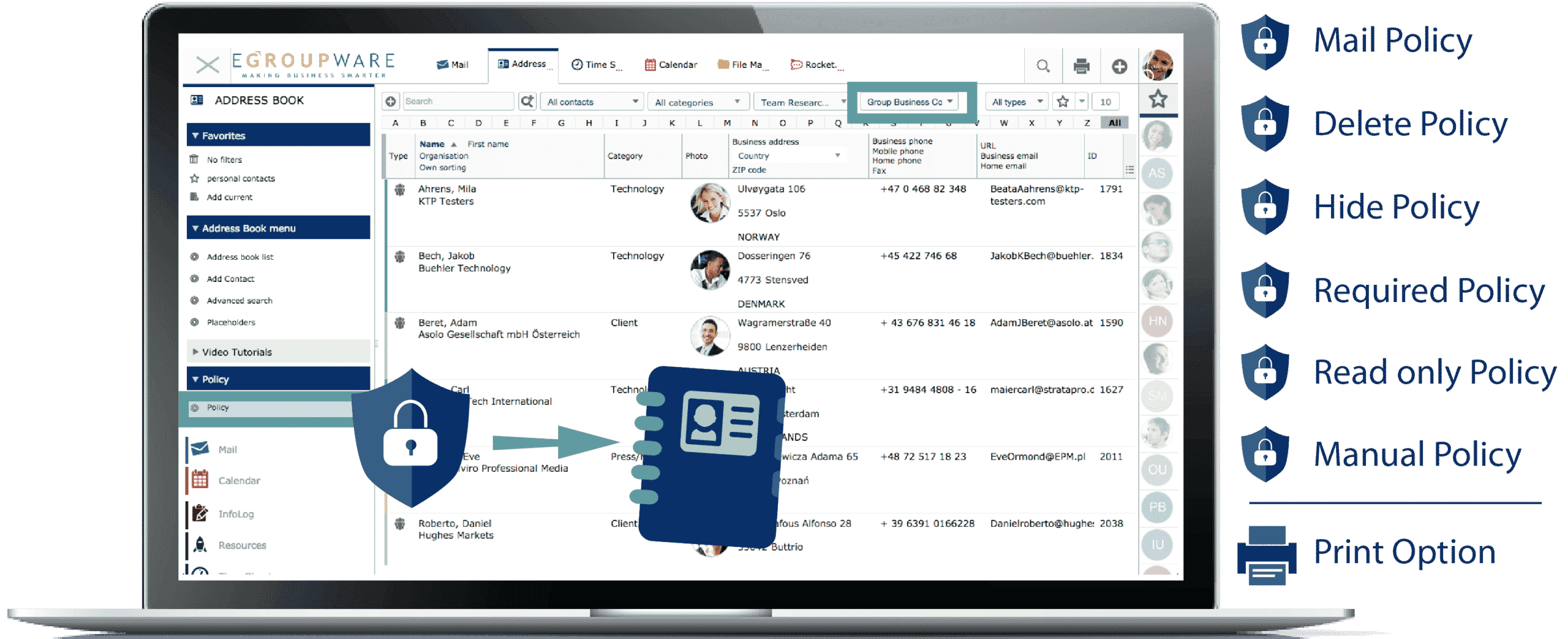 Admin Support for more data security:

With the Admin Tool you can now track all changes at all EGroupware rights. A colleague changes the department and hence has access to different data? Why did a revision take place and who required it? In the new and extensive "Admin Documentation" all those facts are stored.

Groupware with optimised User Interface

Since Version 19.1 all EGroupware Apps have their own colour code. Coloured Icons and side menues facilitate the users orientation and show directly, in which app you currently are. Of course, it is still possible to use a monochrome theme.
The whole user interface of EGroupware 19.1 has a cleaner look which makes it easier to work with the groupware solution.
Furthermore, Version 19.1 supports avatars (users can add a photo or icon to their profile).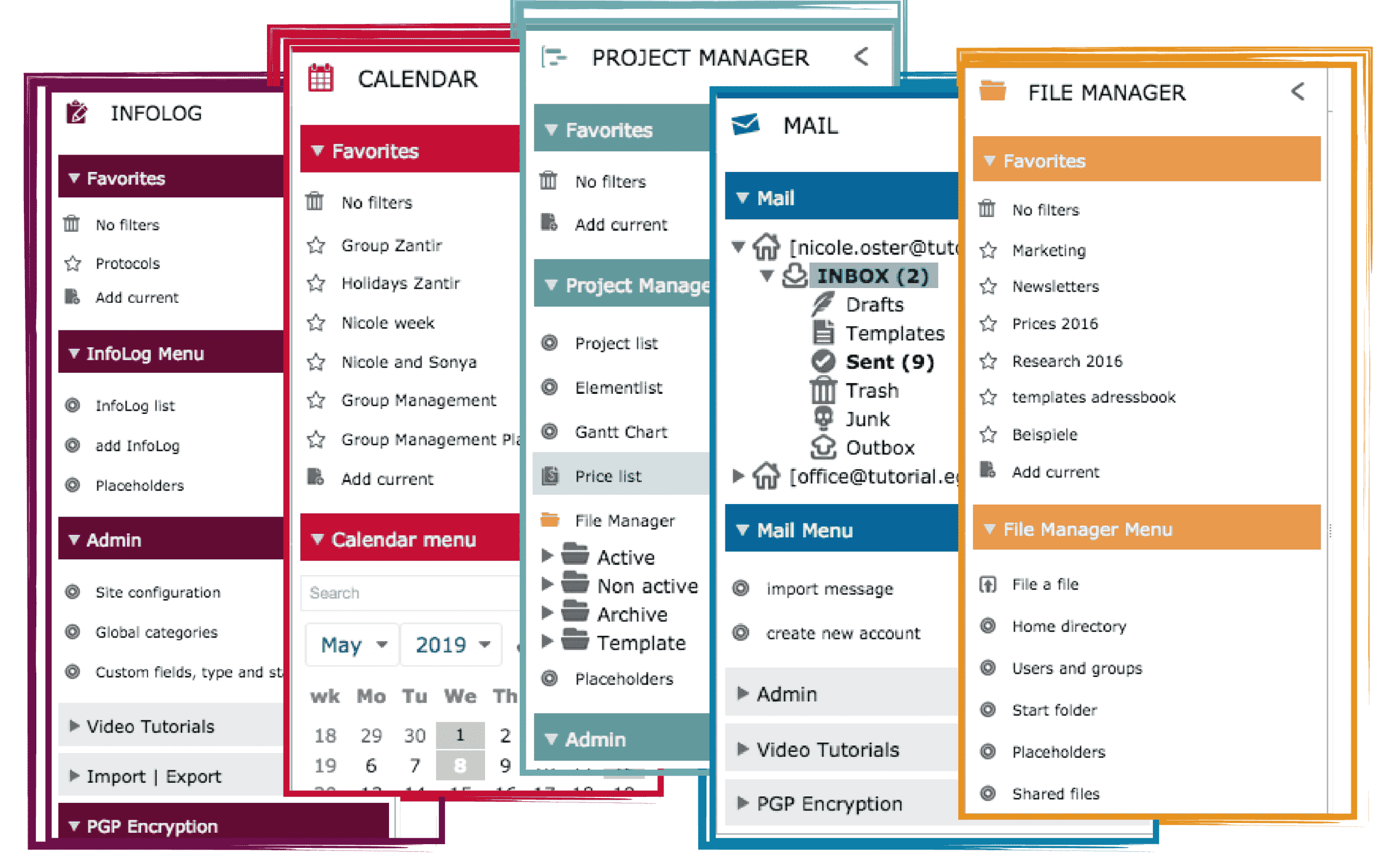 New Features in all Apps:
Work more efficiently with EGroupware Version 19.1!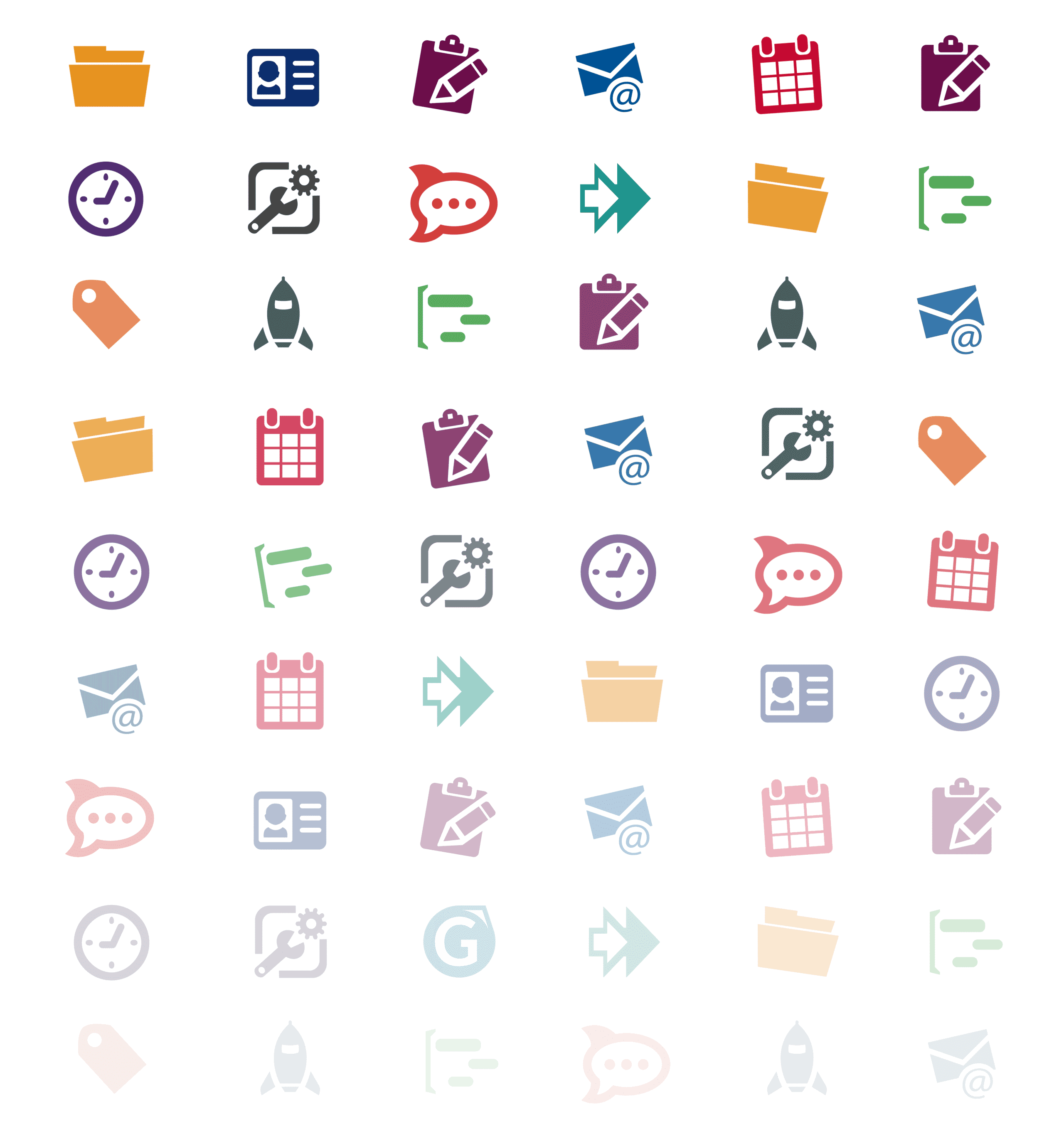 In the ticket system/helpdesk you can now edit ticket comments and add attachments to comments. This allows you to manage comments and attachments in chronological order.
In the File Manager application you can open documents directly in Collabora with the
"Collabora Sharing Link"
to edit them together with your team.

The new "Status App" now enables quick chats or e-mails with your colleagues by just one click – without any external chat programme.



Mail App: With EGroupware 19.1 it is possible to change the subject of mails (for example in your inbox).
New Editor: The new editor (TinyMCE) provides more security (by fully supporting the "Content Security Policy") and furthermore offers technical and optical improvement to the users.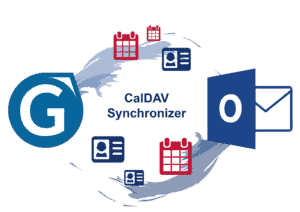 Further information concerning installation options, for example based on Univention Corporate Server can be found on the EGroupware Website in the Tech section.
You'd like to get further information about the EGroupware Cloud and EGroupware on premises installations?