Webinars on EGroupware 21.1
Dear EGroupware user,
we would like to invite you to our webinar on telephonie integration (CTI) using the Placetel cloud telephone system as an example. We look forward to welcoming you there next week, Thursday 15 April 2021 at 15:00.
Content of the webinar: Telephone integration in EGroupware
Configuration and settings in EGroupware and Placetel
Display of incoming, outgoing and missed calls in the calendar
Call list with filter options and listening to answering machine
Call CRM view on incoming call
Display status application – see who is currently on the phone
Use and configuration of Placetel (Daniel Selbach)
Questions to the experts from EGroupware and Placetel
Look forward to an exciting webinar with our experts and the exchange with other EGroupware users. Of course, you are also welcome to ask questions about Placetel in general or about the integration of other telephone systems.
Register now, there are still enough places available.
Webinar: Thursday, 15 April 2021 from 15.00 (planned 60 minutes)
Registration: EGroupware – CTI – Integration using the example of Placetel

Telephone integration with Placetel
In our webinar you will get a good overview of telephony integration and see in practice the benefits for you and your staff.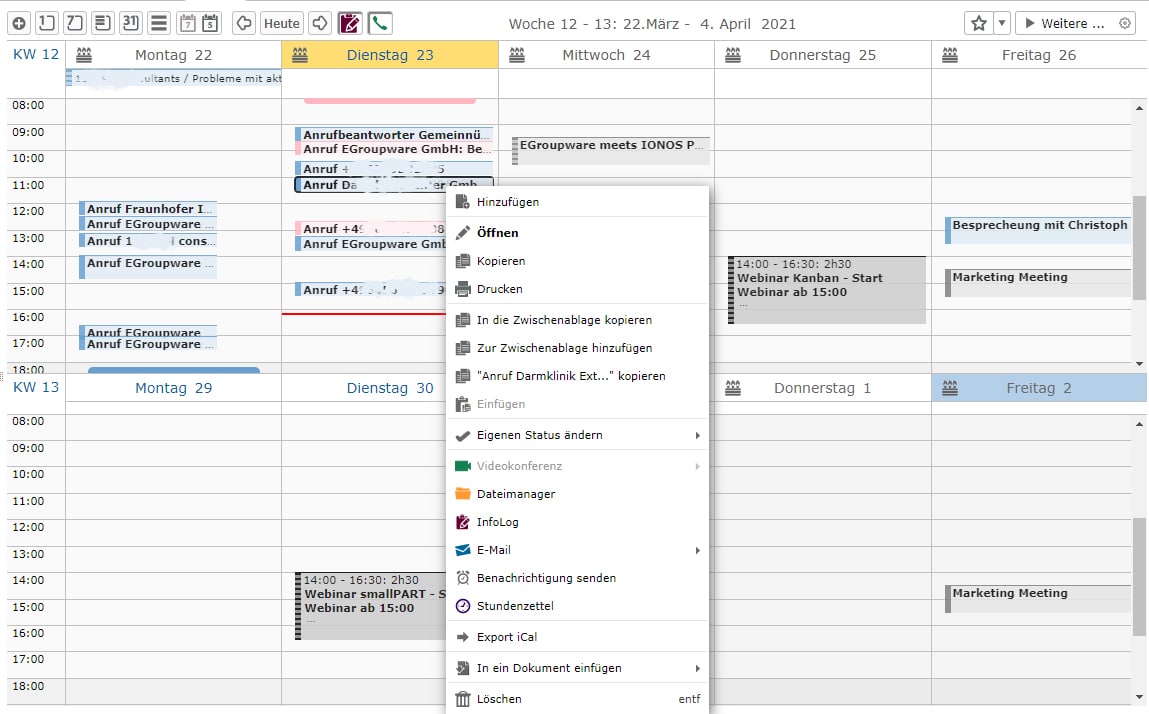 Computer Telephony Integration (CTI), is a key component for any customer service.
With one click, you create a call to a colleague or customer. Incoming and outgoing calls open the CRM view with all customer processes – whether ticket or task management. All calls are displayed in a call list with duration and contact link or directly in your calendar. Listen to your answering machine in EGroupware or initiate the callback with one click.
The EGroupware status bar shows directly whether a colleague is currently on the phone.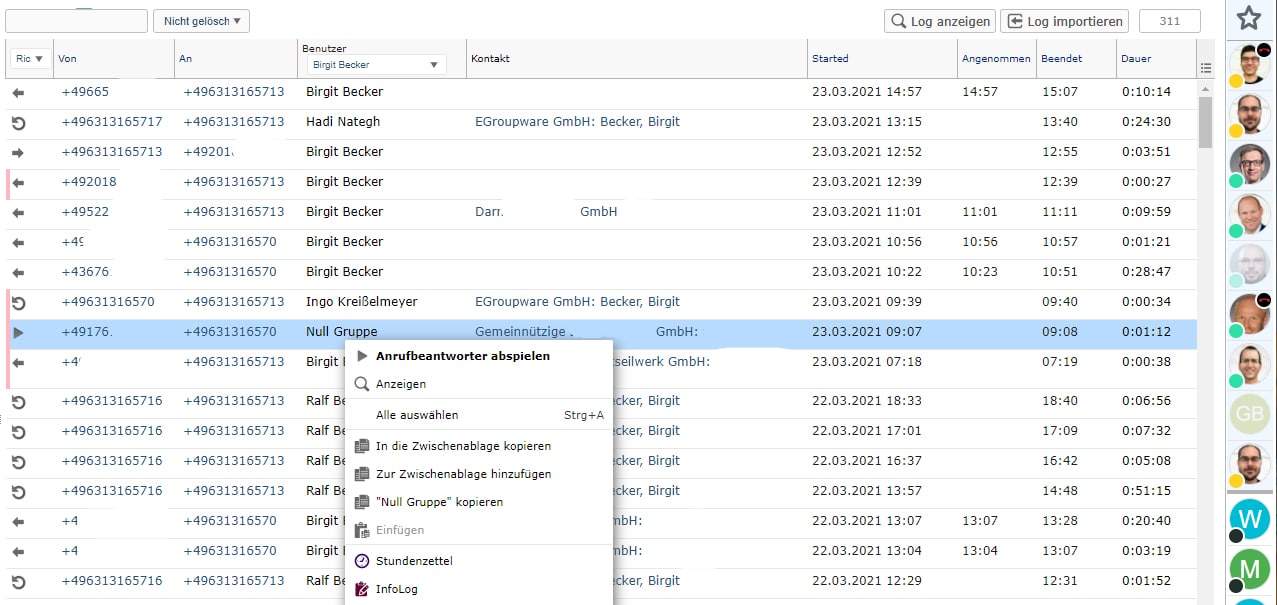 EGroupware Dates and Events
Also in 2021 there are some interesting events and online fairs where you can learn more about EGroupware in lectures and further optimise your online office.  If you are interested in attending, please register with the relevant organiser.
Grazer Linuxtage 2021 digital on 9 & 10 April 2021.
The programme is not yet finalised, EGroupware will host a workshop
DigiTUKs: smallPART – Feedback and Collaboration with Video on 12 April 2021.
Conducted by Prof. Christopf Thyssen and Arash Tolou (TU Kaiserslautern).
Participation is possible via guest access: DigiTUKs – OpenOLAT and BigBlueButton
ZFL (Centre for Teacher Training): Simple, interactive work with videos in the classroom (smallPART) on 13 April 2021 at 14.00 .
Conducted by Arash Tolou (TU Kaiserslautern) – Flyer for the event.
Registration is requested: ZFL Events
Open Education Day 24 April 2021 – Registration deadline 15 April.
The lectures and workshops will be held in German and also in French and English. The programme is very interesting and varied!
10:30 am Workshop 2: smallPART – the EGroupware App.
Topic: Interactive video use in learning units
Froscon 21 & 22 August: EGroupware and Collabora Online in practice
Joint presentation on EGroupware and Collabora Online together with a Collabora Productivity team member.
The programme is not yet fixed, implementation as an online event
We would be happy to meet many of you at the events (online).
Best regards.
The EGroupware Team