Coordination of events, distribution of tasks related to projects, access to common file stores, up-to-date information and knowledge are essential for projects teams around the globe.
EGroupware manages all kind of information on a web platform. Working browser based makes it easy to integrate users quickly and seamlessly into communication processes and projects. You easily reach the people you want to work with in a secure and safe way.
Where classical office tools are struggling by providing services within the technical boundaries of local networks, EGroupware integrates people no matter where they are.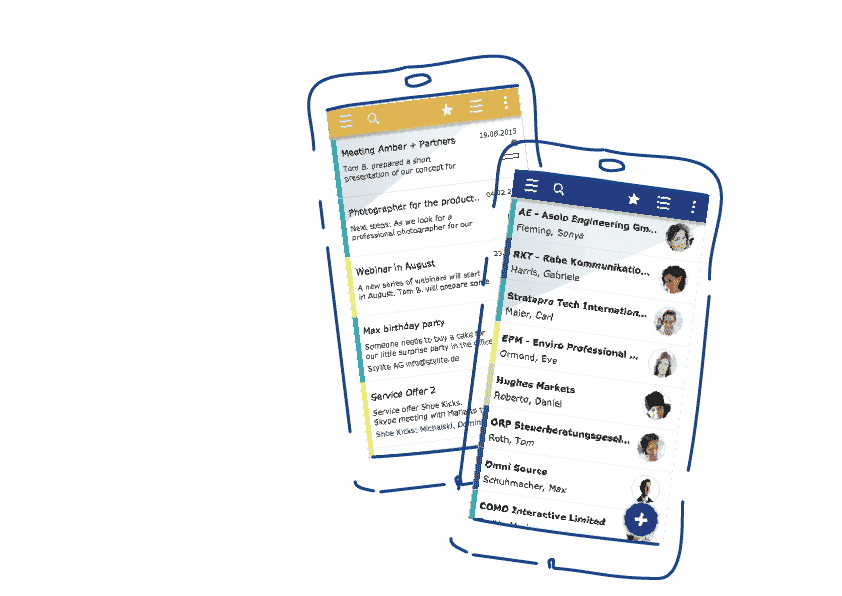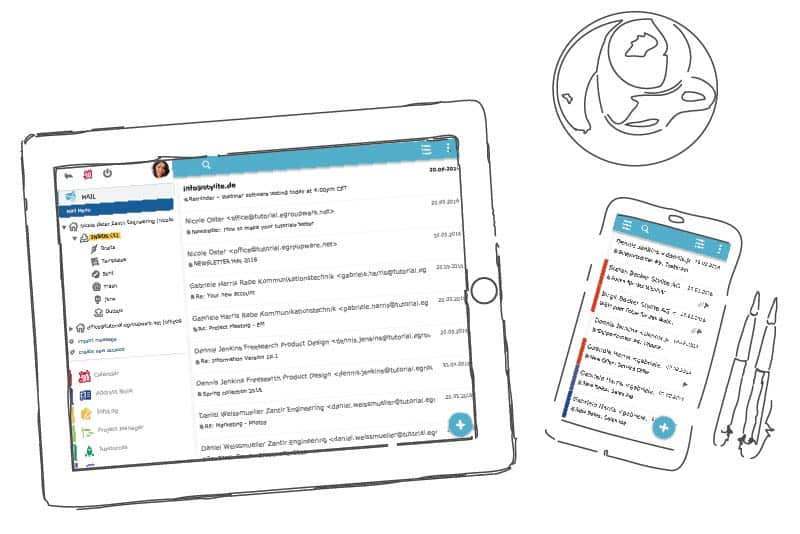 Customer Relationship Management
In "customer relationship management", the focus is always on your customer. All important informations and processes can be displayed here.
ToDos or contact data – what you edit in CRM-view, is always also saved in adressbook, infolog or calendar. The software integrates different applications and interlinks your customers data.
Notifications
EGroupware's notification gateway responds immediately.
By email or browser popup when content on the platform has been modified or added.
Stay informed about changes of files and folders, appointments, tasks you delegated or you are responsible for, support tickets and service processes you're involved in.