Online File Server and Document Management
EGroupware provides a fully integrated File Manager application to share and distribute files and folders. The File Manager is a portal capable of integrating existing file stores additionally from your network background.
File Manager contains shared and personal folders and is fully embedded into EGroupware's user and group right management. Files and folders can be easily extended by custom defined fields to store additional information.
Organize yourself efficiently with quick access favorites for your file stores. Manage file operations easily by drag 'n drop and File Manager's quick-upload widget.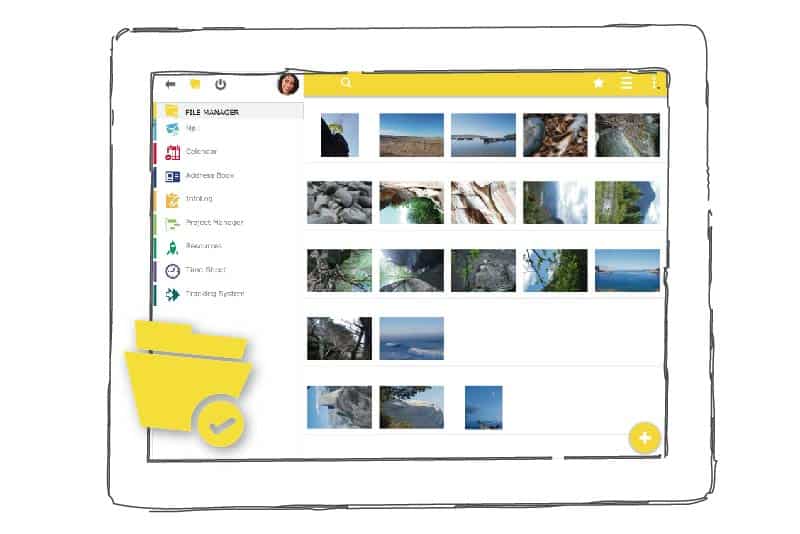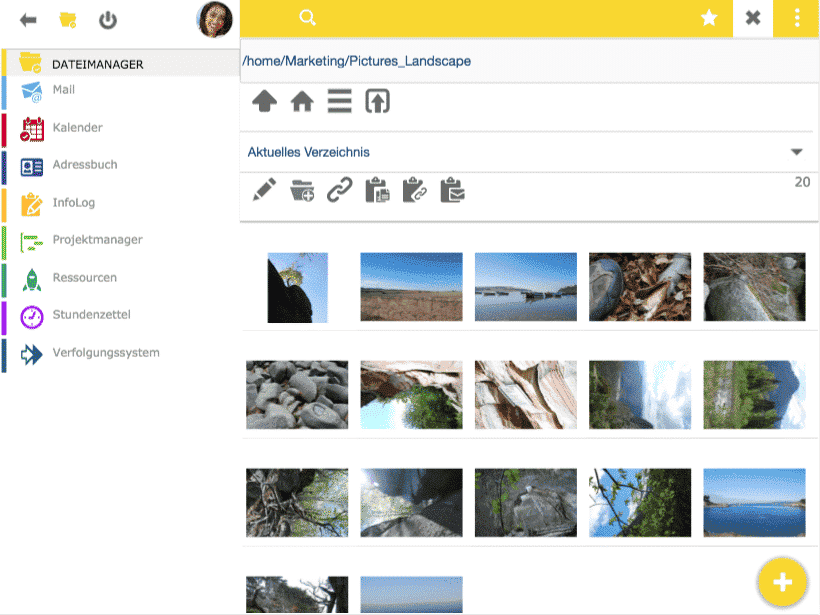 Change management
The notification gateway ensures that you get automatically informed by email about any changes of files and folders. Set up a notification subscription on file or folder tree level for yourself or groups.
Integrate also non EGroupware team members or external contacts by sending email notifications including an updated file as attachment.
Versioning | Deletion prevention
Setting up File Manager versioning guarantees, that files and folders will be stored as versions in case of overwriting or deletion. Reverting a previous version is possible at any time.
EGroupware's deletion prevention strategies are taking care, that your data is protected properly.
Accessibility
Manage documents directly on the browser or use your computer's Explorer/Finder on base of the WebDAV protocol. Set a drive letter or network mount to access EGroupware's File Manager.
EGroupware is available as a cloud service provided by our computing center in Germany.
Individual server implementations for Linux environments are available on base of EGroupware's installation packages. Installation instructions for UCS can be found in the Univention section.