Service Management – Incident Tracking
The Tracking System App / Helpdesk organizes your service and incident management processes efficiently on the EGroupware platform.
Get a complete overview about service inquiries and automate your delegation and escalation processes.
Create, update, discuss and resolve reported customer issues or issues reported by your organization's members. Use the Tracking System as your service portal addressable at any time.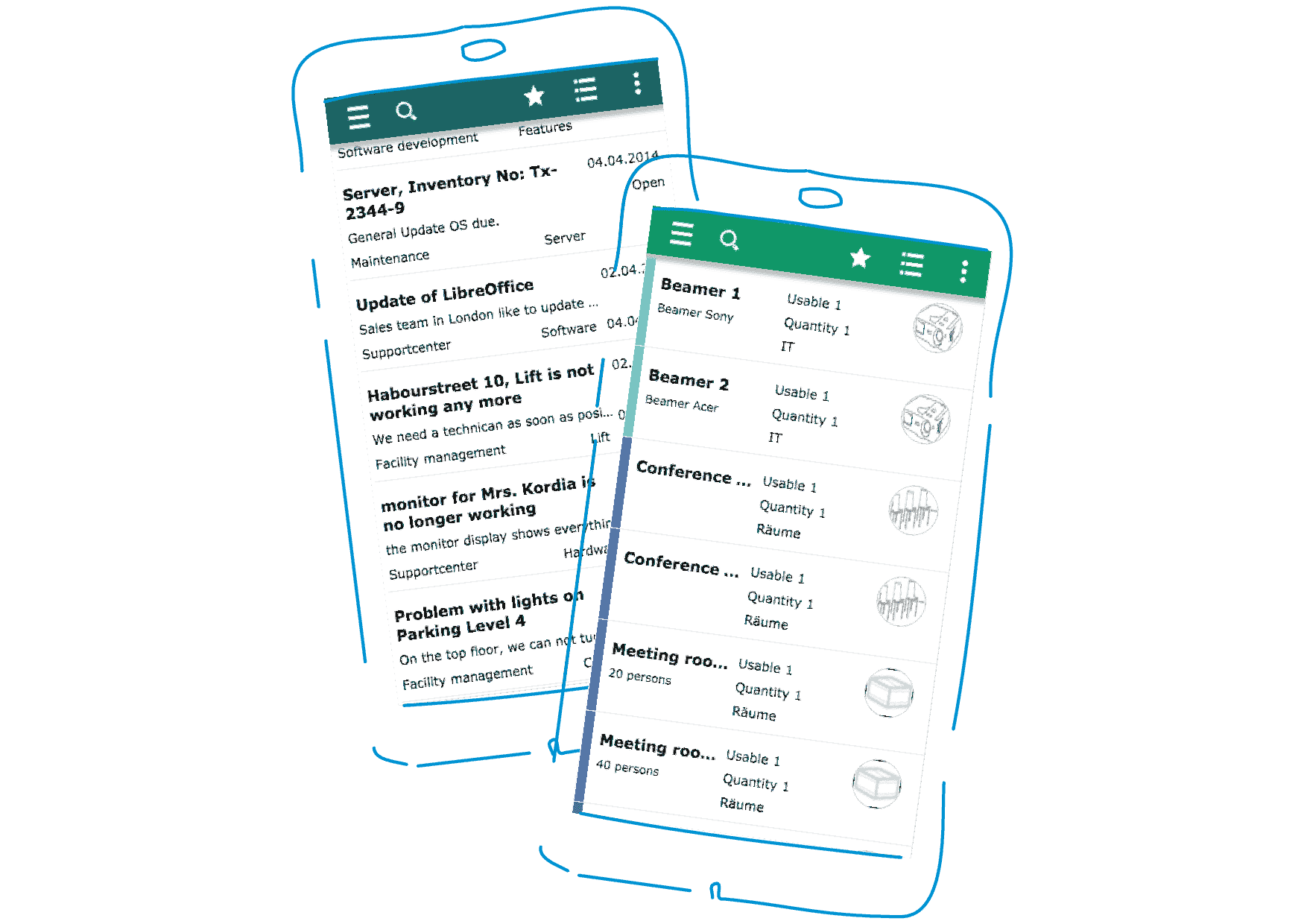 Better Communication
Create incident queues and categories to sort and classify issues. Assign requests automatically to a person or team in charge. Set up advanced user and group rights to customize the Tracking System specifically.
Follow up and discuss with the ticket creator by adding comments or exchange concealed information with your service team. Get fully informed about all changes of incident tickets by email notification messages.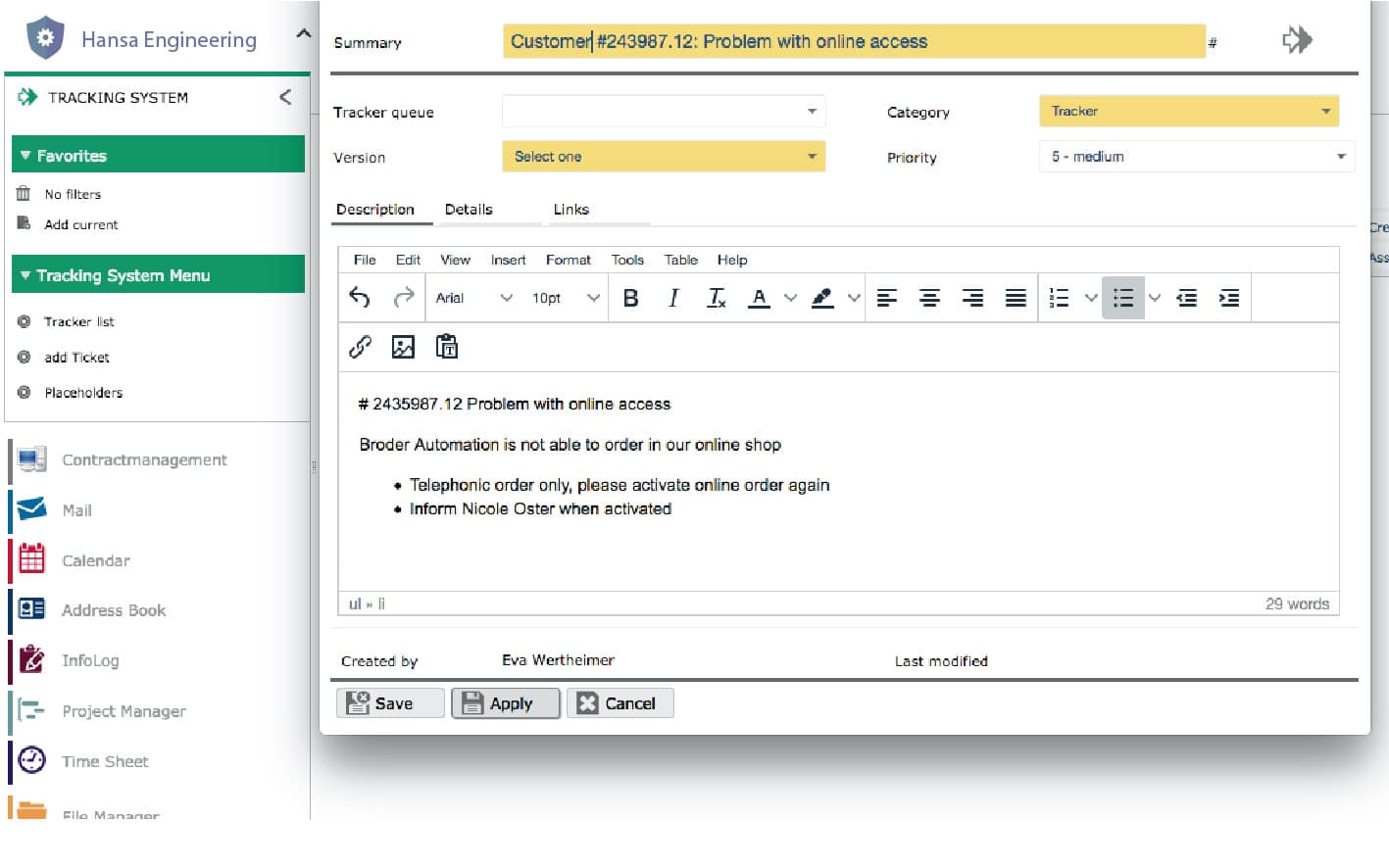 Quality Control
Keep your service processes on a high standard of quality by using the Tracking System's escalation matrix. Set up service rules and change e.g. incident queues, categories or assignees according to the status of an incident ticket automatically.
Reporting
Get a full overview about your incidents with advanced reporting features. Time period related graphical overviews with pie and bar charts as well as data exports and print to spreadsheets summarize your service performance.
Integration | Follow Up Proceeding
The Tracking System is integrated with the EGroupware modules and can refer e.g. to the Knowledge Base and Wiki application.
Ticket related tasks and time documentation can be added for further proceeding. Emails can be saved as incident tickets on click or automatically.
Individual server implementations for Linux environments are available on base of EGroupware's installation packages. Installation instructions for UCS can be found in the Univention section.