The Online Calendar
Group scheduling, team calendar, manegement of ressources. EGroupwares online calendar supports the time management of your team.
The calendar, as one of the most popular apps, offers sophisticated features and an easy handling with drag and drop, event related context menus and a stunning new design.
Test it as a team calendar or for the management of ressources like meeting rooms or laptops!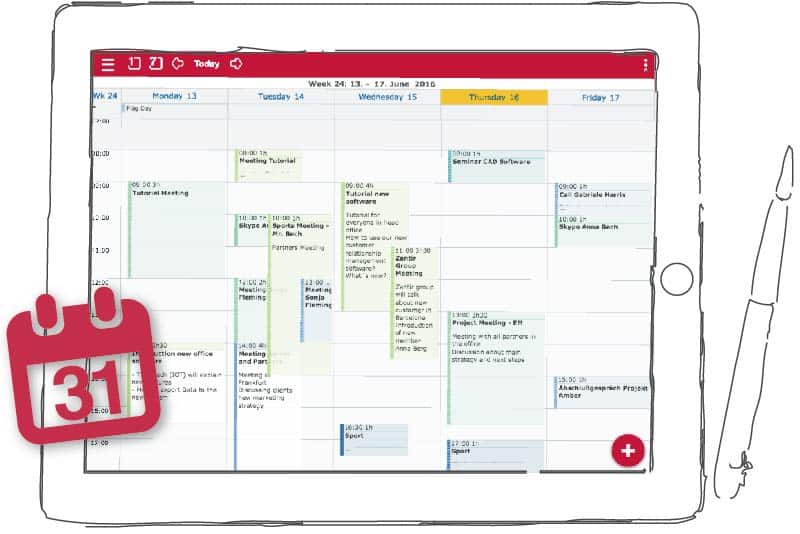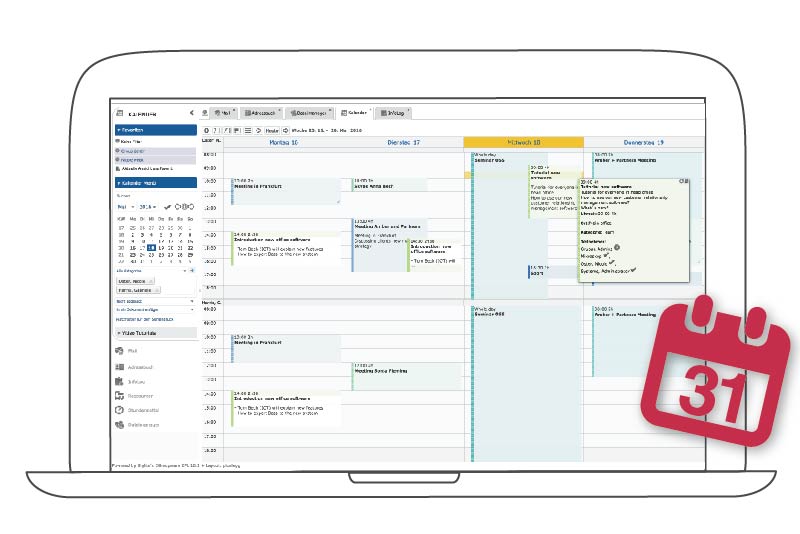 Calendar Features
Invite colleagues to join a meeting, search for alternative dates or notify them about changes of date automatically by email.
Drag-and-drop appointments between different calendars. Send invitations to project partners easily. You want to assign the appointment with the new photographer to your colleague? Just move it to his calendar!
Of course, you can synchronise your Calendar with your mobile devices or with the desktop applications of Mac, Windows 10 or Outlook.
Start with EGroupware now!
EGroupware is available as a cloud service provided by our computing center in Germany.
Individual server implementations for Linux environments are available on base of EGroupware's installation packages. Installation instructions for UCS can be found in the Univention section.