Smart Collaboration: EGroupware and Managed DAVx⁵ Enhance Productivity at Jena City Council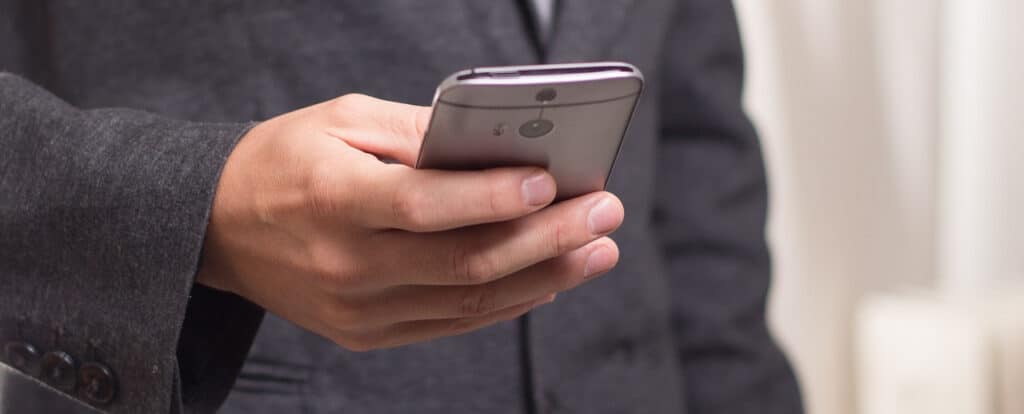 The Jena City Council has been using EGroupware as its main groupware solution for more than 15 years. About two years ago, the IT service providers implemented Managed DAVx⁵ for employees to use on their smartphones, which has been successfully syncing calendars and contacts through CalDAV/CardDAV between EGroupware and their mobile devices.
For modern work requirements, it's crucial for employees to have access to work information anytime, anywhere. This was an important factor when choosing the groupware solution for the Jena city administration. EGroupware has been the central solution for team collaboration there for over a decade and a half.
To provide employees with even easier and more flexible access to their data, Managed DAVx⁵ was introduced for smartphones about two years ago. With this app, employees synchronize calendars and address books via CalDAV/CardDAV between EGroupware and their cell phones. Florian Zeps, systems engineer for telecommunications, is responsible for rolling out the new software in Jena and connecting the smartphones. We asked him about the advantages of the new solution and how the migration is going.
DAVx⁵ or Managed DAVx⁵: What's the Difference?
Until now, the city administration has used SmoothSync to synchronize address books and appointments. However, this app is not compatible with current Android versions and will therefore no longer be available for synchronization between EGroupware and the employees' smartphones. DAVx⁵ offers an alternative. DAVx⁵ syncs appointments and address books reliably between Android devices and EGroupware via CalDAV/CardDAV.
But, being a standalone program, companies that deploy apps to their employees' devices through MDM/EMM systems face an issue with DAVx⁵. To address this, Managed DAVx⁵
However, DAVx⁵ is a standalone program—companies and organizations deploying apps to their employees' devices through MDM/EMM systems face an issue. To address this, Managed DAVx⁵ provides an alternative for those who don't want to allow users to purchase licenses individually. The developers of EGroupware and Managed DAVx⁵ have partnered to create a solution that centrally manages Managed DAVx⁵ licenses.
The Managed DAVx⁵ app makes CalDAV (for calendars and to-do lists) and CardDAV (for address books) available on Android Enterprise and offers additional enterprise features such as mass deployment, pre-configurable settings, and company branding.
Managed DAVx⁵ and EGroupware for Municipal Employees
Over 450 devices used by municipal staff need to be equipped with the appropriate apps for the individual departments—for instance, the public order office, for example, needs different software than the youth welfare office, and the citizens' services department needs different apps than the urban planning department. Adopting Android Enterprise involves a change in app store: all apps are now only made available via Managed Google Play, and administrators have control over which apps can be installed on the smartphones.
As of December 2022, 146 devices in Jena have already been equipped with Android Enterprise and Managed DAVx⁵, and are connected to EGroupware's CalDAV/CardDAV server. For 329 additional smartphones, the migration is still pending. Florian Zeps says that the reason these smartphones are not yet using the new Managed DAVx⁵ and EGroupware setup is not due to any software issues, but rather current hardware manufacturer supply shortages.
What exactly is synchronized?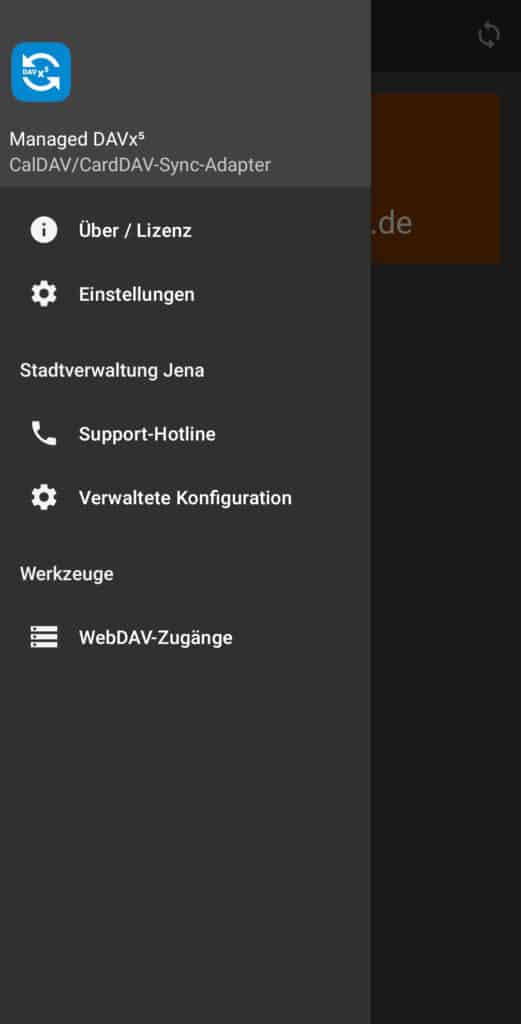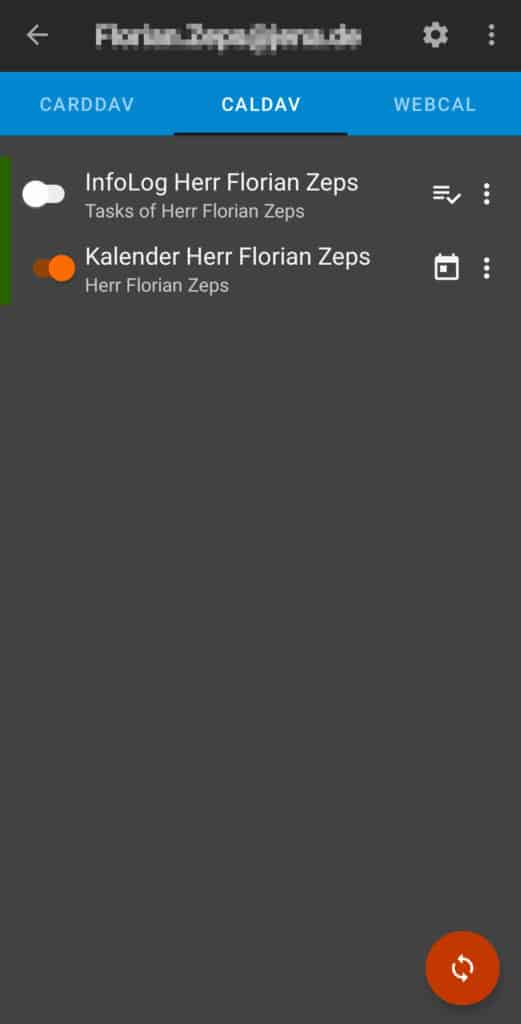 In addition to telephony, all employees' smartphones are to perform regular and automatic synchronization with EGroupware. Apart from emails, address books and calendars, this also affects the InfoLog. Thanks to EGroupware's "Swiss army knife", employees can define simple to-do lists as well as complex tasks, determine due dates and delegate tasks to other users. The InfoLog keeps all employees up-to-date, because it also informs them about changes.
When syncing address books, it's crucial to keep in mind that personal data of others is involved. Especially on smartphones, apps from various manufacturers try to access the address books. To prevent this, EGroupware provides a smart solution: apart from the necessary contact information, nothing should be stored in the standard fields of the groupware. Instead, there are user-defined fields which are not synchronized.
Access to files in EGroupware is also possible via the WebDAV protocol thanks to Managed DAVx⁵. This allows city employees to upload files to the groupware, download them, edit them or delete them. Collaboration on files with multiple users simultaneously is also possible.
Security first!
The IT department of Jena's City Council decides which apps can be installed on the devices. The smartphones can be locked down so that employees are not allowed to install anything themselves. With the MDM/EMM system used in Jena, it's possible to configure apps accordingly and restrict them if necessary. Disabling location services, i.e., disabling GPS, is also important for some departments. "In general, we try to limit the apps' permissions to the bare minimum so that they don't give away personal data to other apps," says Florian Zeps.
If necessary, it would be possible to wipe lost or stolen smartphones with Remote Wipe. Once a device is turned back on and has Internet access, the EMM/MDM allows the default restrictions to be removed so administrators can take further action.
EGroupware and Managed DAVx⁵: a great Team!
In Jena, both the employees of the city council and the users are happy. "I have rarely seen anything as straightforward as Managed DAVx⁵. Everything works flawlessly," says Florian Zeps. "The teamwork with EGroupware is great. And if there was ever a hitch somewhere during our migration, the manufacturer's support departments were there for us and offered help."
Combining Managed DAVx⁵ and EGroupware in Jena has brought benefits for the IT service providers and for the employees. The IT service providers can manage licenses in a central location, while the city's employees benefit from synchronization of their appointments and address books as well as additional features. The new solution is flexible and future-oriented and offers secure and efficient management of mobile devices.
Do you have questions about EGroupware or how our groupware works with Managed DAVx⁵? Feel free to contact us to talk about implementing this solution for your company or organization.