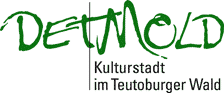 The EGroupware is a great medium for the smooth flow of information and communication. Based on the software, you can work independently of time and space. The functions can be used from any computer or even via smartphone, which saves time and saves financial resources. The SSL-encrypted access via a web frontend saves us the time-consuming transmission of individually encrypted sensitive information via insecure connections.
Two much used features in the general education schools we support are the calendar and the email function. The group ability here is a brilliant thing, because the effort for finding appointments is radically reduced and there are no more appointment overlaps.
Schul-Informationstechnik Detmold has 800 teachers who are networked at 21 school locations.
Andreas Meier, Head of the school information technology of the city of Detmold