EGroupware Reseller – Sign up for our Reseller Program
Sell EGroupware as a Partner

Become a qualified partner of EGroupware! Resell EGroupware and the related services (support, technical upgrades, etc.) and receive a commission. Attendance free for all resellers.
We chose the safe partner program of Digistore24. Sign in to the platform and publish your affiliate link. If you sell EGroupware, the settlement takes place automatically.
EGroupware Reseller Program Benefits
No running costs

No setup fee

You can start right now

You don't need your own website

You can be mentioned on our partners page
Getting started
Step 1:
Register at Digistore24 – free of cost
Please click the blue button "Sign up for our Reseller Program".
You'll be automatically forwarded to the Digistore24 transaction system. Please log in with your Digistore24 credentials.
In case you don't have a Digistore24 account yet, you can easily create a free account within a few minutes.
Step 2:
Create partner program link
Log in to your Digistore24 account. Choose the affiliate view. You'll find it in the top left corner. Click on "Account" > "Affiliations" and choose the relevant URLs.
Personalize your Link: https://go.AFFILIATE.PRODUKT-ID.digistore24.com
This is the only link you'll need. Please replace "AFFILIATE" by your personal Digistore24-ID.  You'll find this ID in the top left corner of  the top menu. We'll then check your registration. After this step you can start right away.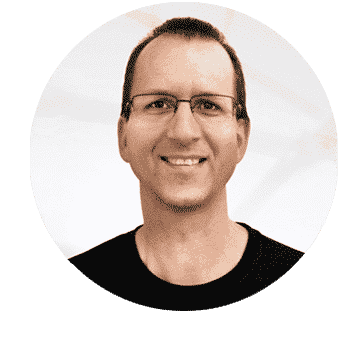 Our contact person for all questions concerning the EGroupware reseller program:
Ingo Kreißelmeyer
How can you advertise and sell EGroupware?
You're a software consultant or administrator? Recommend the EGroupware products to your customers and partners. Mention the Groupware in your newsletter, write a blog article or talk about the software on conventions and fairs.
Write about EGroupware on social media platforms, talk about the EGroupware Cloud Service and Enterprise Line as well as the free Community Edition.
If you're interested in any marketing material (logos, images, screenshots etc. as PDF or JPG) please have a look at the EGroupware press page or contact us.
Which products can you promote and sell?
EGroupware Cloud packages

Additional storage for EGroupware Cloud

EGroupware EPL Business installation packages


EGroupware EPL Smart installation packages


Consulting and support

Technical upgrades

Additional user accounts

We're happy to welcome you to the EGroupware reseller program. If you have further questions, don't hesitate to contact us!
Your EGroupware Team