Outlook CalDAV Synchronizer – Sync Outlook Everywhere
Outlook CalDav Synchronizer synchronizes address book and contacts between all current Outlook versions and EGroupware. Supported Outlook versions are 2019, 2016, 2013, 2010 and 2007.
The CalDAV-Synchronizer makes it easy for EGroupware users to exchange data with Outlook and helps to manage your information.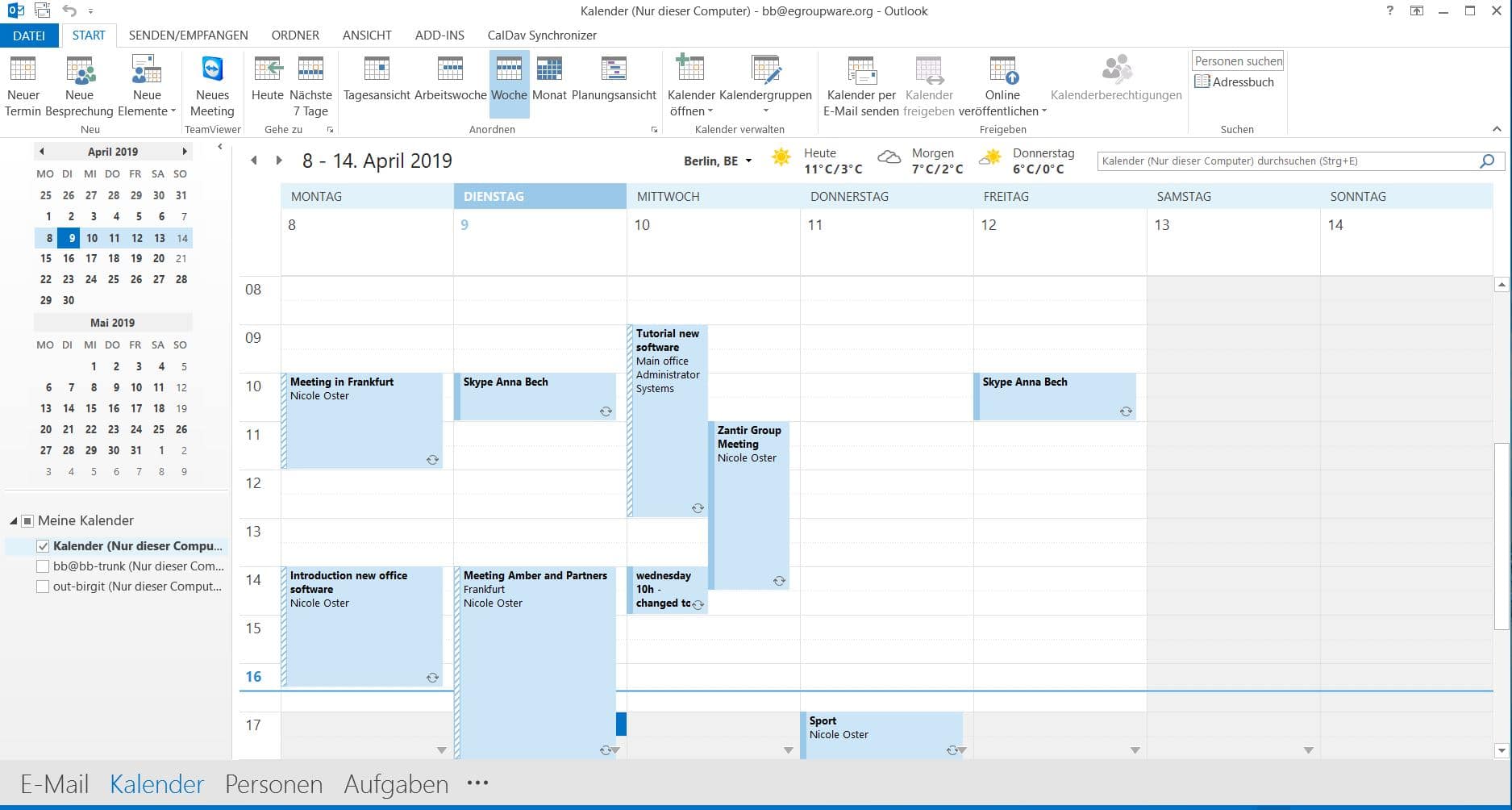 Purchase Version with Testing and professional Bug Fixing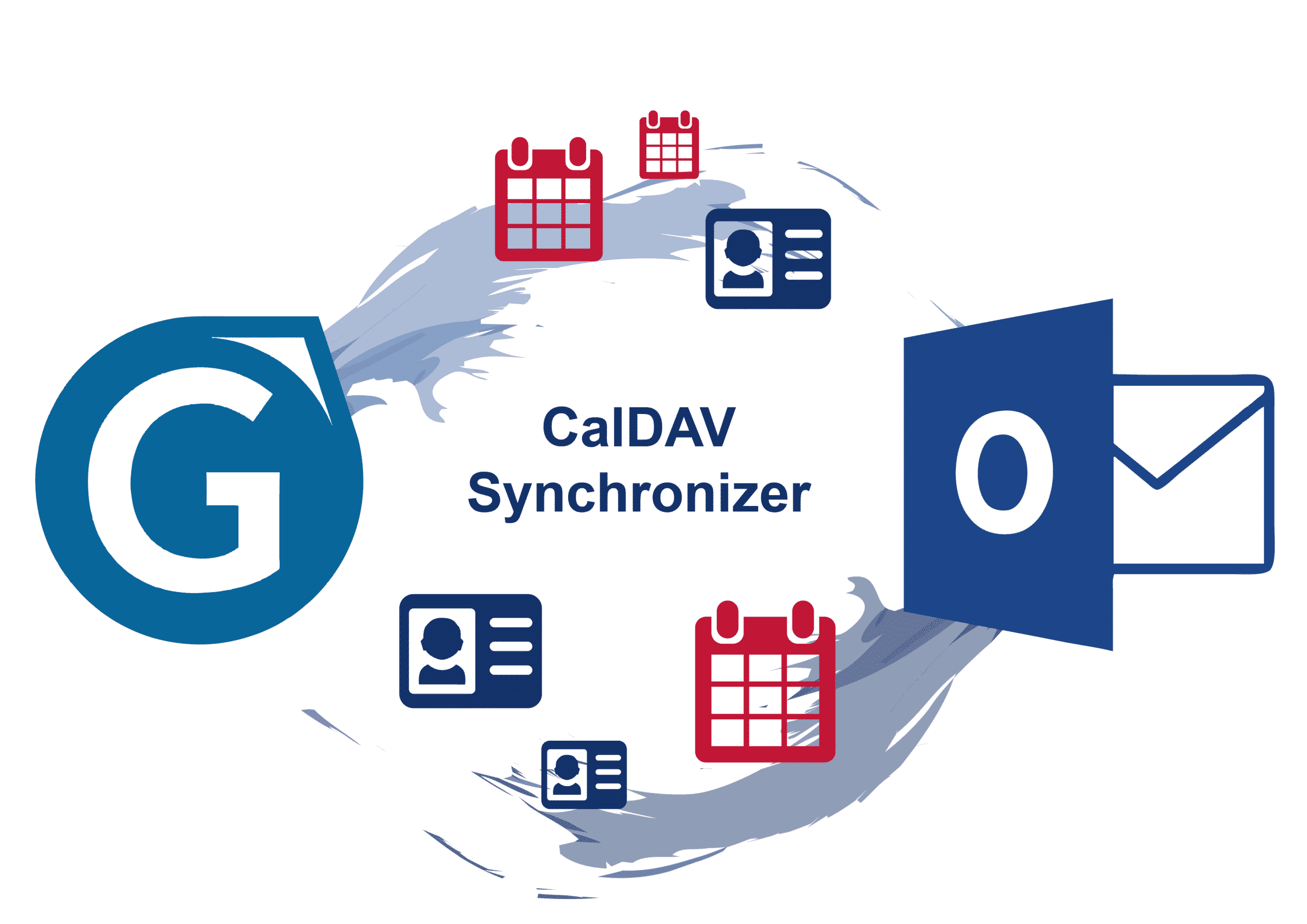 From 2019 on, the EGroupware team offers a professional version of the Outlook CalDAV Synchronizer, supported for EGroupware. The purchase version ensures (in contrast to the free version) that CalDAV Sync will be tested constantly with EGroupware and any kind of reported bugs will be fixed immediately.
More special features for the purchase version of CalDAV for EGroupware are scheduled for summer 2019. The following features are on our agenda:
Managed Attachments

Automatical connecting/creating of all profiles and folders in Outlook (for instance for group adress books or special calendars)
If you're interested in the purchase version, please feel free to contact us. We'd be happy to help.
Collaboration with the Developer of CalDAV Synchronizer for Outlook:
The Outlook CalDav Synchronizer is Free and Open-Source Software (FOSS). The source code is available on Github.
The EGroupware GmbH started a cooperation with Generalize-IT Solutions (Herr Alexander Nimmervoll) in 2019 at CalConnect and now offers the synchronisation for all users.
Starting with CalDAV Synchronizer Version 3.5.0, EGroupware can be added directly to the profile. Furthermore, several bugs that leaded to problems with EGroupware, have been fixed from this version on. We therefore recommend at least Version 3.5.0 to all EGroupware users.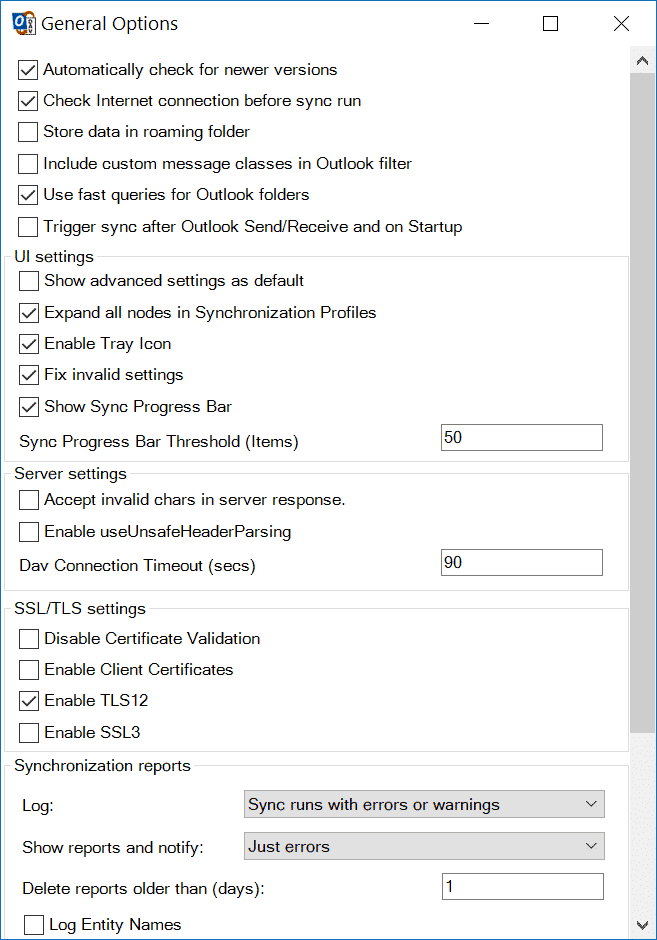 Pricing: Synchronizer with EGroupware Support
Package "Outlook Sync 1"
Licence for up to 10 users
3 hours of developer support included (preferential and direct support by the developers of Outlook CalDAV Synchronizer)
500,00€/year

Package "Outlook Sync 2"
Licence for up to 20 users
5 hours of developer support included (preferential and direct support by the developers of Outlook CalDAV Synchronizer)
800,00€/year
For licenses with a bigger amount of users, please contact us. In case of significant overhead for analysis or feature requests, please use the EGroupware support budgets.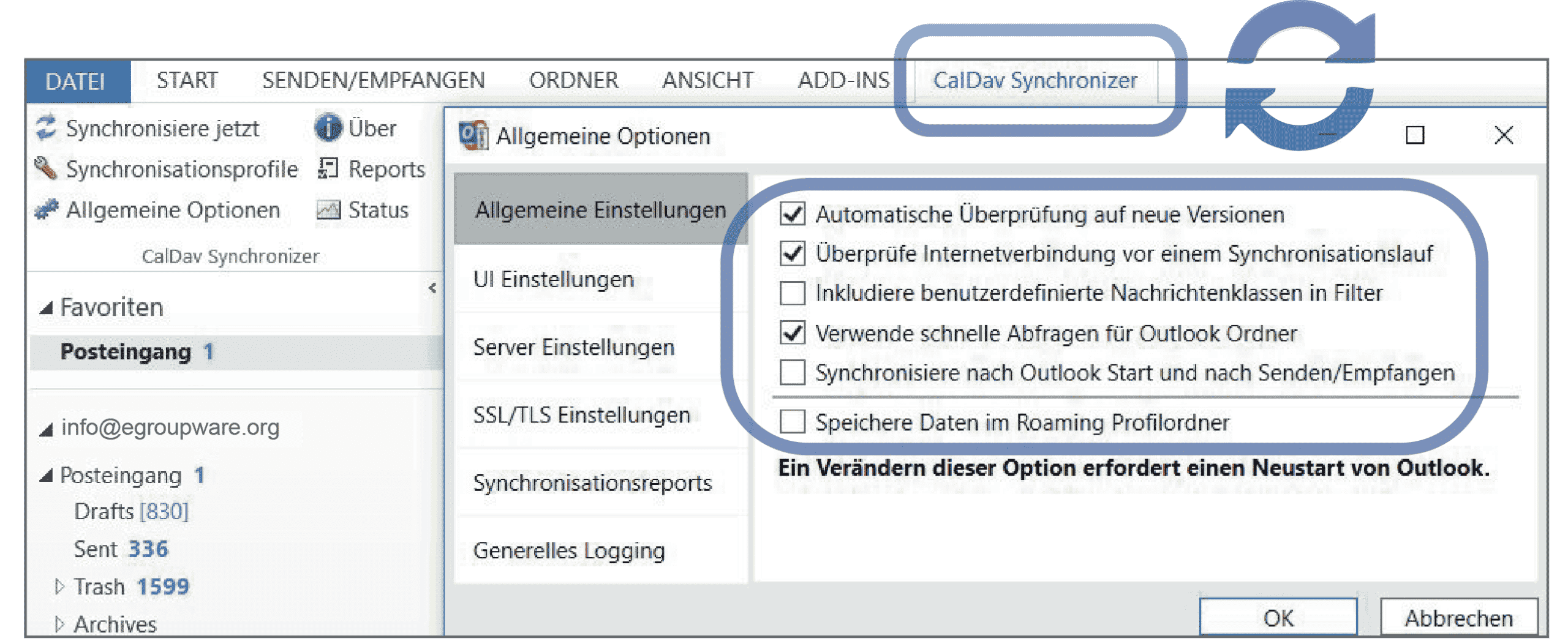 Further information concerning installation options, for example based on Univention Corporate Server can be found on the EGroupware Website in the Tech section.
You'd like to get further information about the EGroupware Cloud and EGroupware on premises installations?