Groupware on your own Server:
Our EPL-Packages for Companies
The EGroupware EPL (Enterprise Line) installation package includes all features of the Groupware.
Beside that, installation and general application support are included. We're the best partner, if you have questions concerning the software. As an EPL customer you get free access to our support platform anytime.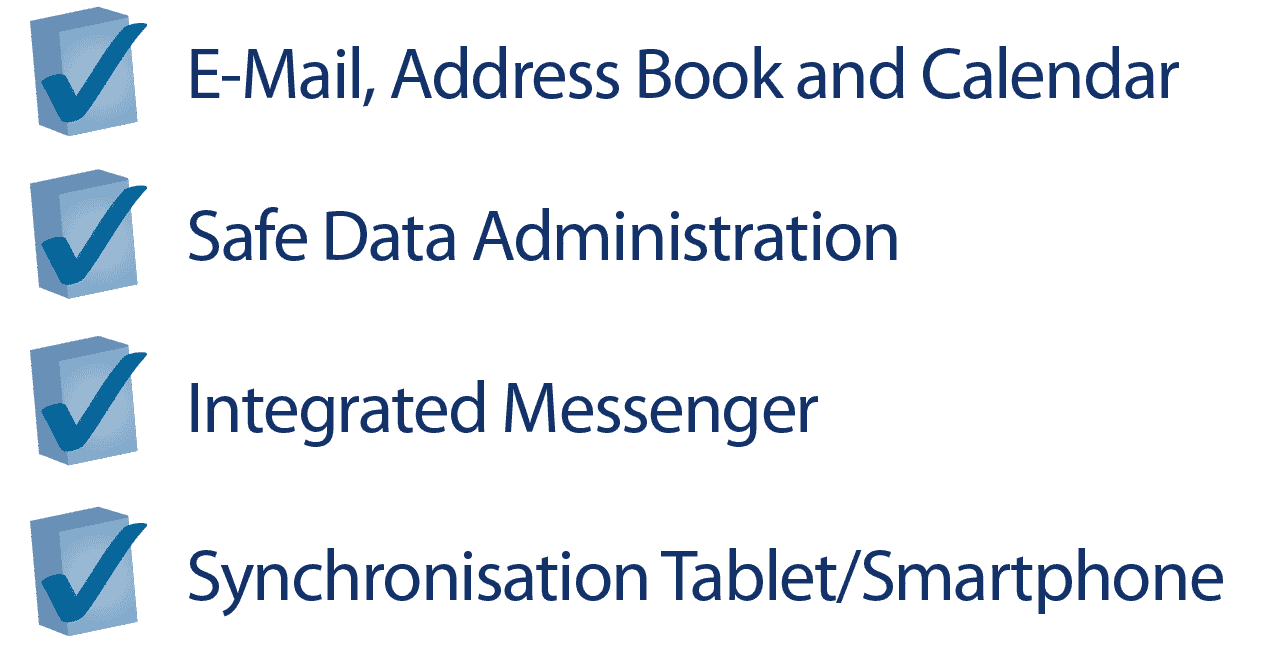 EGroupware EPL Support
Included services
Access to EGroupware's support platform MyEGroupware
Installation support within a month after purchase via MyEGroupware
Application support including questions about the general features and functions via MyEGroupware
Additional prepaid support time budget is required for
Training and consulting
Individual configuration, customization and data migration
Personal contact with support team via e-mail, telephone, face-to-face
Any technical services on client side
---
Software Features
>EPL features
>Applications and overview of functions
Technical Information