EGroupware CE
The Community Edition "CE" is Open Source Groupware

The EGroupware Community Edition offers a variety of applications, functions and features. The collaboration software is free of charge and can easily be installed on a Linux system. We offer the installation packages on GitHub. Free Support is provided in the EGroupware Forum.
EGroupware Community Support
Users helping Users
The Community Support is a great option for all users of the EGroupware CE.
The Support exclusively takes places by dedicated EGroupware users on a voluntary basis.
Please also engage yourself in the relevant forums and keep in mind that that you get supported by other users in their free time without payment.
Mailing-Lists: Please register for the rlevant mailing lists. Explain your problem in an appropriate list. Do not write in all lists.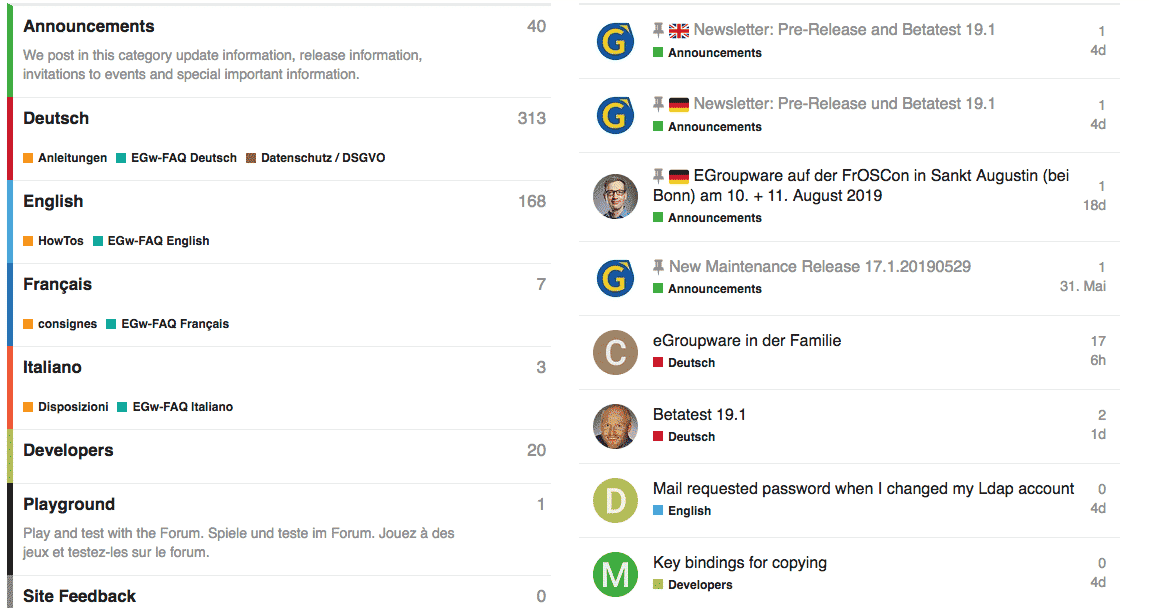 EGroupware Community Manager

The EGroupware Community Manager Stefan Unverricht:
takes care of the EGroupware Forum for us and offers support there

represents the interests of community users in the EGroupware GmbH

passes ideas for improvement of users on to our developers

takes care of the community translators

visits different German OSS events – with speeches or/and a stand:
FrOSCon: https://www.froscon.de/
Kielux: https://kielux.de/
ORR: https://openrheinruhr.de/
CLT: https://chemnitzer.linux-tage.de/2019/de
You can reach Stefan directly by e-mail: su@egroupware.org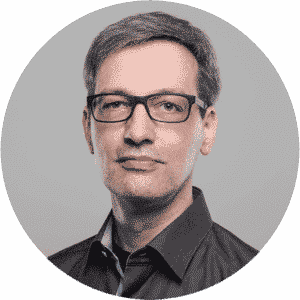 GNU General Public License
The EGroupware Community Version is licensed under the GNU General Public License v.2.0 (GPL2):
This means in short terms:
The EGroupware Community Version is available and usable free of charge.
Users are allowed to modify the software code, as long as the modifications are published under the same terms (GPL).
Installation Options
English: