Collaboration Software – test now 60 days for free
With EGroupware you can work in your home office or at distributed locations and access tasks, appointments, files, addresses and projects together. Also Video Conferences and Chat are possible.
Work independently of your current IT environment simply via web browser. EGroupware supports your company to work together more effectively. Your online office is only a few clicks away.
Through the integration of Guacamole, applications that are installed on computers in the company can be easily accessed in the browser from the home office.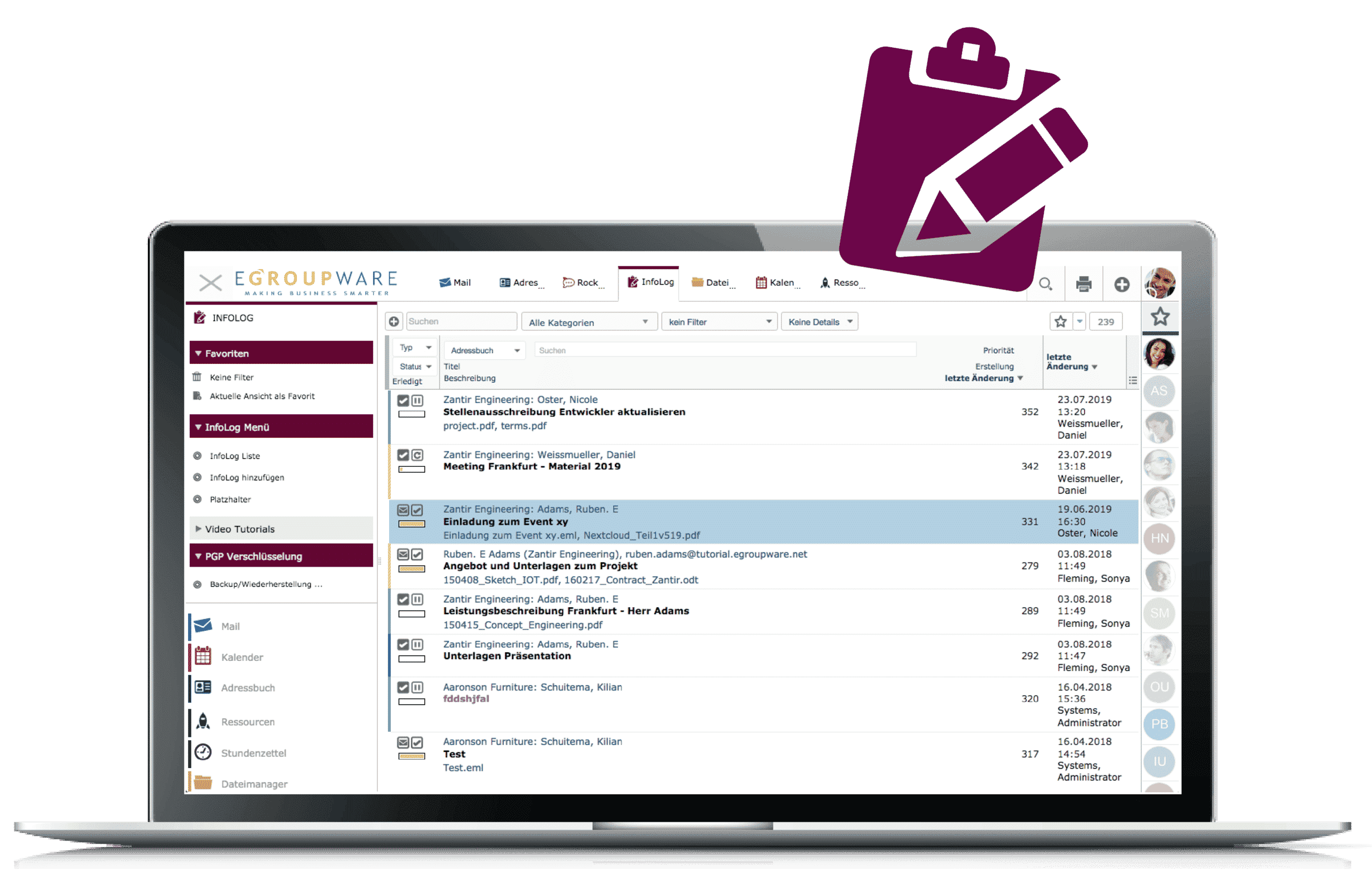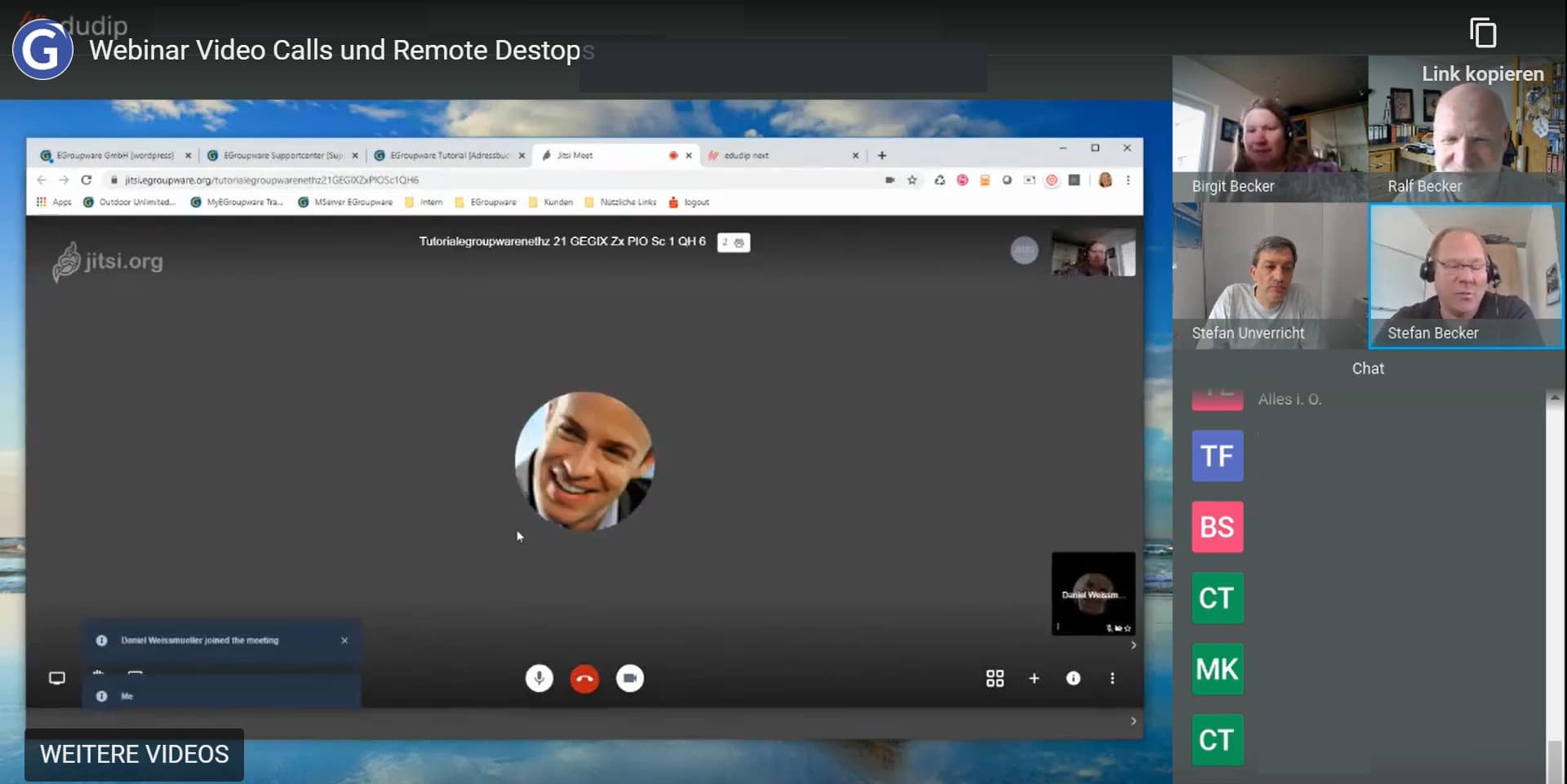 Home office made easy
All in one interface and software
Collaboration Software EGroupware
With the help of the collaboration software EGroupware, the collaboration for teams is very easy.
You can install the software on your own server, or start directly with the cloud solution.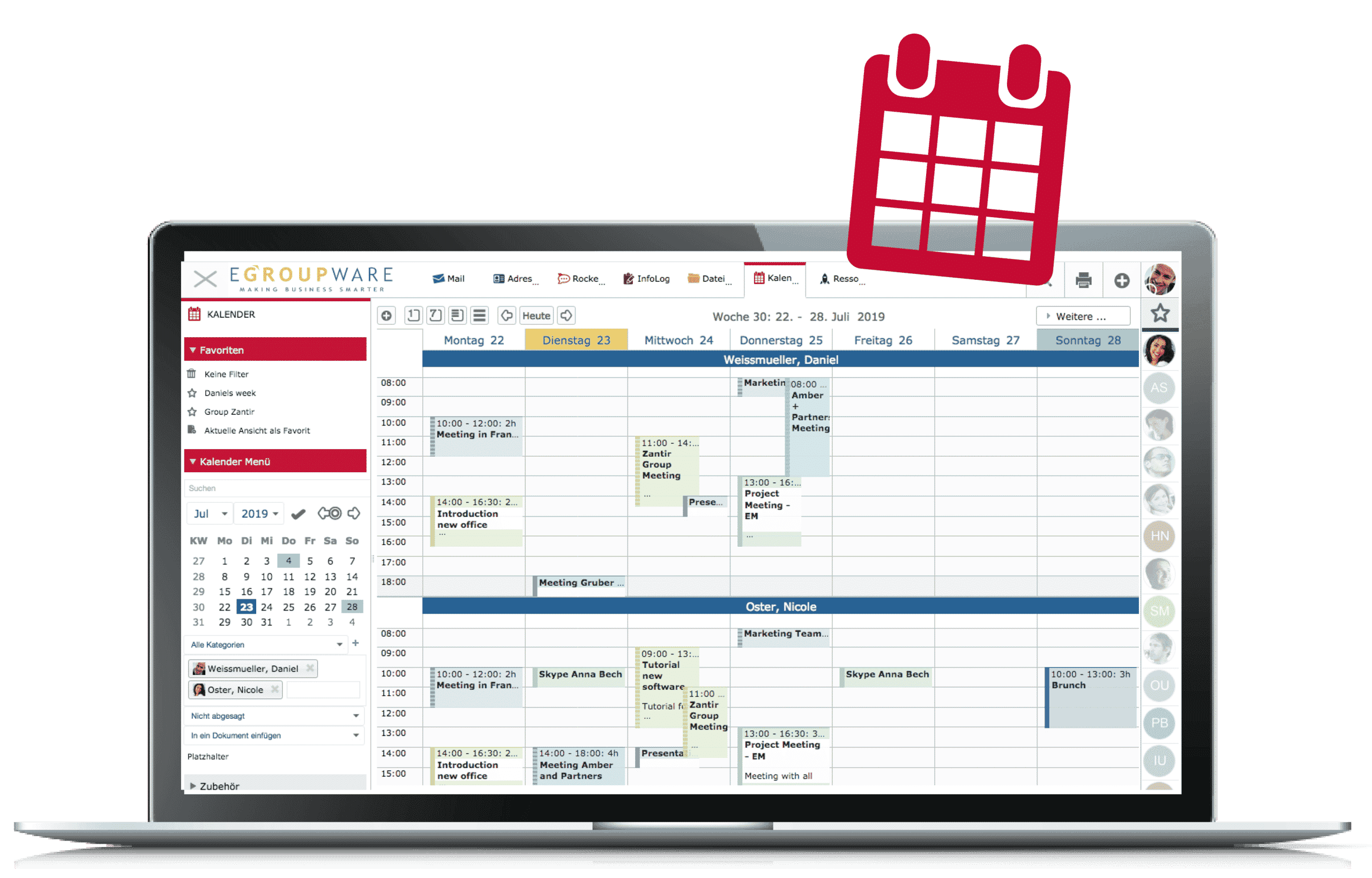 What is EGroupware?
EGroupware offers an online calendar for the organization of appointments, contact management with CRM, a task management, as well as an online file server, which is rounded off by project management and many online functions.
The groupware networks all information on an online company platform. The solution runs independently of operating systems on any desktop browser and in the mobile version also on smartphones and tablets.
EGroupware is an open source software for medium-sized companies, educational and research institutions.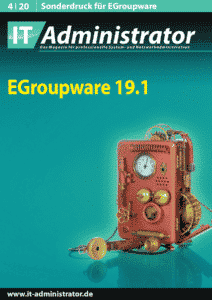 Webinar recording for home office
Start now with EGroupware!
EGroupware is available as a cloud solution in the German data center or as an installation-
package for Linux environments.
You can find further information on installation variants such as those based on Univention Corporate Server in technical department.