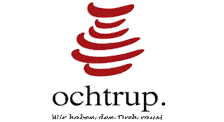 EGroupware is currently in use with 90 users since 2009. The software has become an indispensable basis for all daily work processes of the city administration. The city administration of Ochtrup organizes the public tasks for the city of 20.000 inhabitants in the western Münsterland. It also manages the building depot, the Ochtrup outdoor swimming pool and the rescue station.
We chose EGroupware because we were looking for a cost-effective, user-friendly and location-independent software solution, which offers the possibility of integrating mobile devices, as the basis for our business operations.
From the even more extensive repertoire of the software we use excellent functions such as:
Email
Address book
Infolog
Wiki
Group calendar usage (no more appointment overlaps)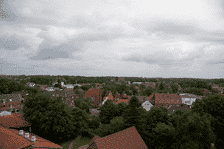 EGroupware ensures that all activated users have the same level of information. All data, addresses, calendar entries etc. are synchronised continuously. This enables professional work with low data maintenance effort and increased time savings.
The friendly team of EGroupware provides competent support with very good accessibility and delivers timely solutions.
Ines Mense, department of IT I, Stadt Ochtrup