EGroupware 16.1 business solutions
Location-independent communication for companies: The mobile version enables an easy access to all your data, mails and contacts – with a custom-made compact design for your smartphone or tablet.The light look and feel of the new collaboration software updates your daily use of EGroupware on the desktop – slim design, consistent layout.
The new calendar offers extended features and a quick handling for the time management of your team – for example via drag-and-drop and the context menu.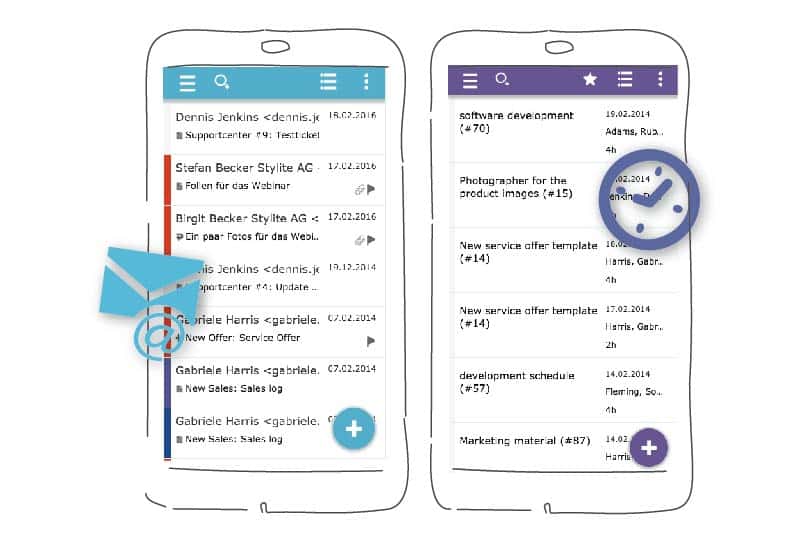 EGroupware 16.1 technical solutions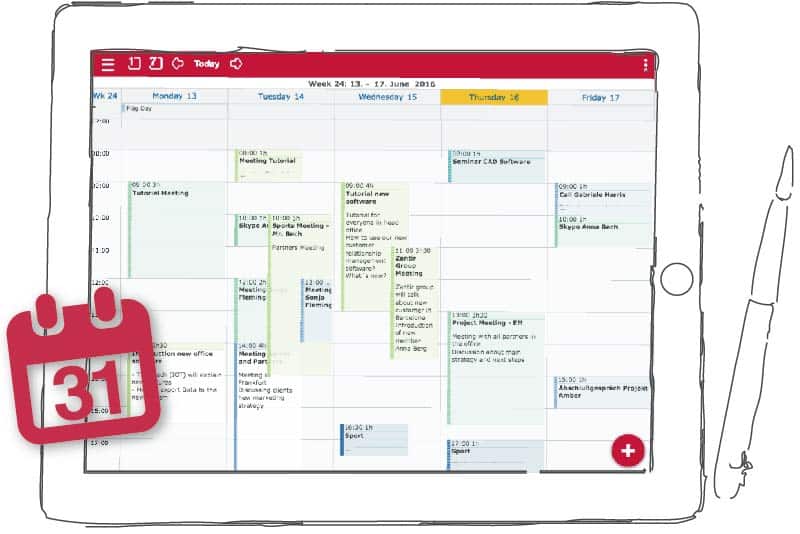 End-to-end encryption via PGP for mails combined with the third-party module "Mailvelope" for the desktop versions of Chrome and Firefox. EGroupware now offers even more protection for your data.ActiveSync / Z-Push 2.3 for an optimised synchronisation with your smartphone. EGroupware on the go – even without sync.
Version for mobile devices
The mobile version is easily available for all users, without any prior installation. Your team can start working with it right away.EGroupwares mobile template shows all entries anytime and thereby excels a concept of singular synchronised applications.
We attached special importance to a good presentation and readability on mobile devices. Together with the testing group, our developers customised the apps for mobile devices, so they perfectly adapt to small screens.
Colour codes now make it easy to navigate through the different applications.
To jump from one app to another, you use the navigation menu.
Users can hide each application's menu for a better screen utilization.

One click on the avatar shows or hides the top menu settings. The mobile template now also supports common swipe gestures.Via the new button for the context menu our mobile template replaces right clicks. Here you select various actions and apply them to your entries, no matter where you currently are.
The plus button adds new entries quickly – similar to the workflow you already know from several (native) apps on your mobile.
A simple click to the start icon shows your favorites on mobile devices – like this, EGroupware shows your most important contacts even faster.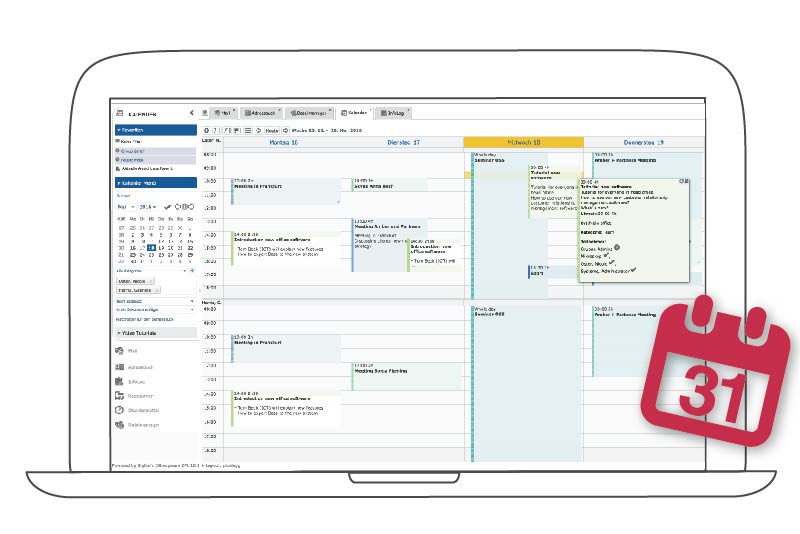 We perfectly adapted the toolbar in the applications header to the daily use of your calendar. Here you can switch between day-, week-, or monthview and also activate the five-day view via just one click.
Views that you rarely use can be dragged from your toolbar and stored under "more".
Color codes show different categories in every view, which gives you a better overview about all your appointments in EGroupware.
From now on, you can also drag-and-drop appointments between different calendars. That makes it quite easy to send invitations. You want to assign the appointment with the new photographer to your colleague? Just move it to his calendar.

Starting with 16.1, users have the option to hide the side menu in all apps to improve their screen utilisation. Like this, also small screens offer enough space to work.
EGroupware remembers, if you prefer the side menu to be open or closed for each application. Jumping from one app to another, you don´t have to adapt it again.
From now on, you´ll always find the add-button in the top left corner of the header – no matter if you´re in address book or calendar.
EGroupware 16.1 has been optimised for working on different screens. That makes it easier for you to work with different sizes.