Guacamole in EGroupware
The new "Guacamole" module provides a full-fledged home office workstation by accessing the company PC via web browser.
With Guacamole, complex applications can be transferred to the browser of weaker PCs and used there. This also eliminates license cost issues for specialized applications on local PCs in the home office. It is therefore more than screen sharing or remote maintenance as with TeamViewer, but rather full access to desktop PCs as with Citrix Virtual Apps or Parallels RAS. It is up to the administrators to determine which users should have access to which desktops and which security levels, for example two-factor authentication, are required for this.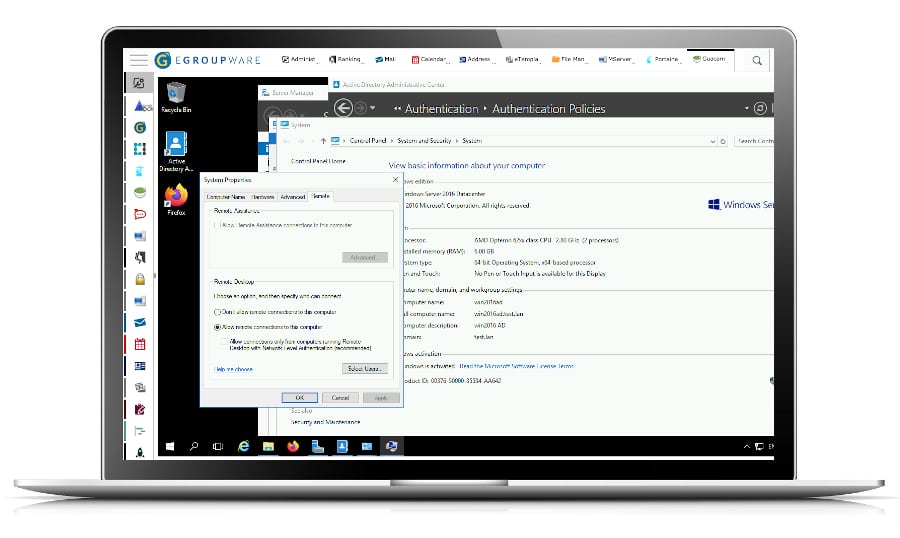 How Guacamole works?
Guacamole allows you to make a desktop PC, terminal server or any other server remotely accessible through the browser. Access via RDP (Remote Desktop Protocol) makes working remotely very fast.
This gives you direct access via RDP to the remote computer without having to open these ports to the outside. Instead, the remote computers are accessed via EGroupware and your browser.
Besides RDP, Guacamole also supports VNC and SSH. This way, for example, existing sessions of the remote desktop can continue to be used (VNC) or server consoles such as the EGroupware server can be maintained remotely (SSH).
More safety with Guacamole
Guacamole provides RDP or VNC desktops via HTML5 within EGroupware. EGroupware provides account information, authentication via OpenID Connect and allows the management of connections.
The setup of a VPN connection on private computers can be very complex and bears additional DSGVO risks, as files can get onto unsecured private laptops. With a VPN connection, much more of the internal network may be made available. EGroupware minimizes these risks and at the same time reduces the costs of implementation compared to virtual apps or similar products.
EGroupware with Guacamole allows "secure" access to the company desktop and server through a two-factor authentication. EPL also allows WebAuthn / Fido2 Key. You should be set up the security features and force the uses of this new functions. You can also disable the two-factor authentication within the company environment (IP address recognition). Further technical information can be found in the EGroupware Wiki and the EGroupware Help Forum.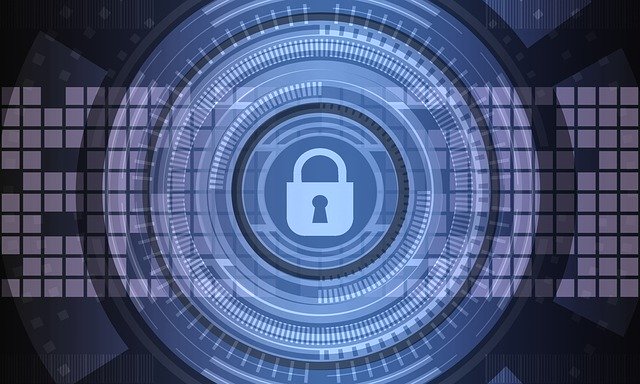 The speed of guacamole
Watch the demo video of Guacamole to get an impression of how fast you can work with Guacamole via the browser.
We have integrated Guacamole into EGroupware so that users can see the remote PC within EGroupware. This older video is just to show you what you can do with it.
In the self installation a component is installed on the same server where EGroupware is running. OpenID and the connections in Guacamole are set up accordingly by the administrator. In the hosting we can also offer you a solution, but requires some configuration and coordination with your IT administration.
Webinar recording for Guacamole
Easily view the features of Guacomole and other home office features in the webinar recording. There we will demonstrate live how Guacomole works in practice. In addition, questions about handling and technical possibilities will be answered.
If you have any further questions about the use or the functionality of EGroupware, just contact us. We look forward to hearing from you. The Webinar is only in German language.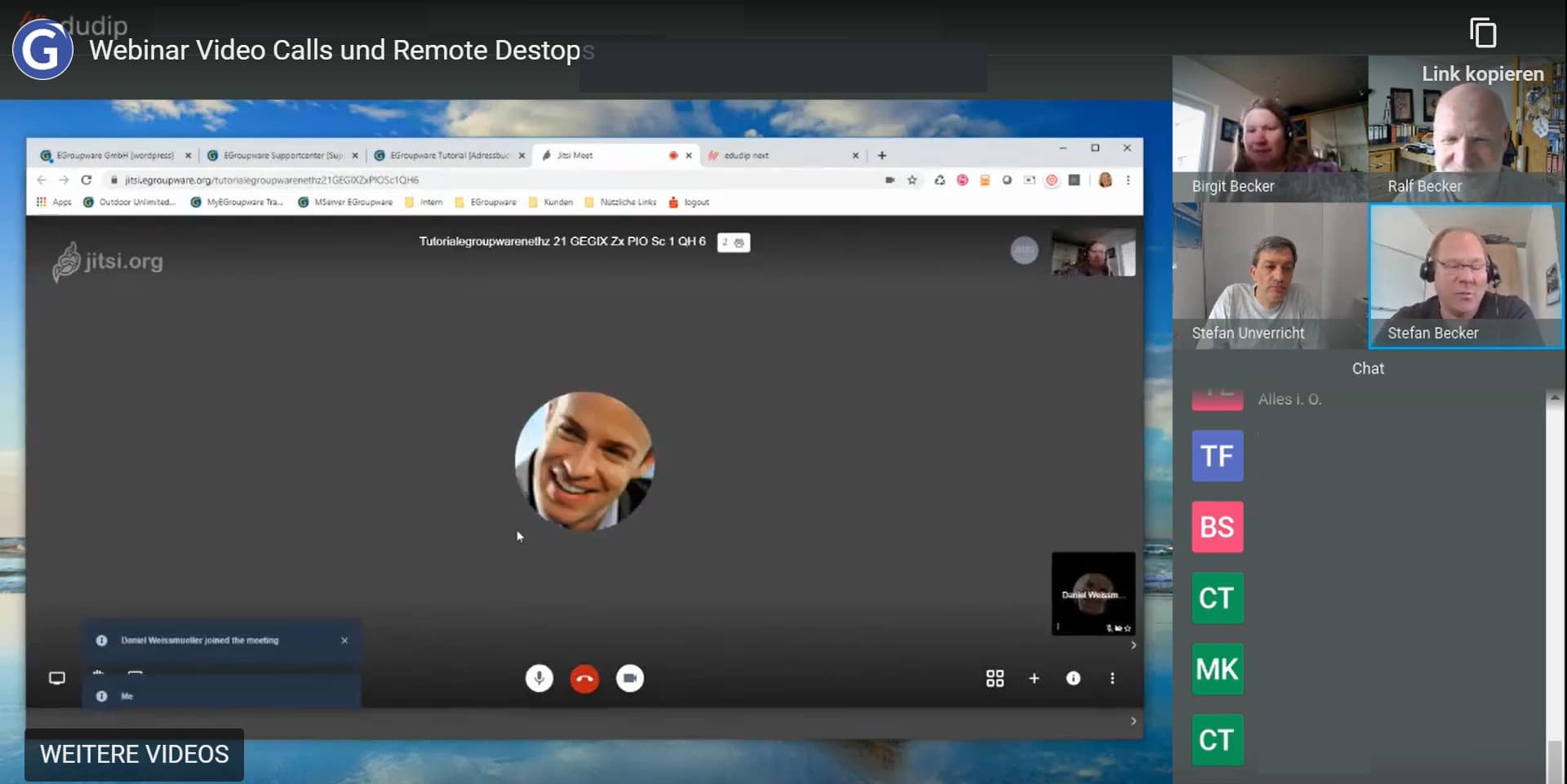 Start with EGroupware now!
EGroupware is available as cloud solution in our German data center or as installation package for Linux environments in the local network.
Individual server implementations for Linux environments are available on base of EGroupware's installation packages. Installation instructions for UCS can be found in the Univention section.
With the Guacamole you offer your team an optimal task management tool. Try EGroupware's  Infolog, group calendar and project management modules now for free!